Scripture: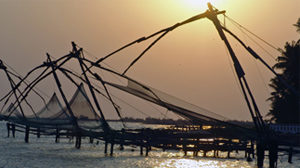 1 Kings 17:7-16
Matthew 5:13-16
Reflection:
Some people are quick learners, alas, I'm sorry to report, not me. In just a few sentences Elijah in today's first scripture reading prophetically directs the widow of Zarephath on what to do. After a little discussion she follows his commands and things work out for all concerned. The widow seems to get what took me thirty years to learn and am still learning today, to be able to identify and then trust in the one true God.
My lessons began with Sister Marie Angeline who taught my second grade classmates and me how to go to confession. While I don't remember her exact instructions, I learned that if nothing else, I could confess that I disobeyed my parents, and so that became a staple of my confession: "Father, I disobeyed my parents five times, or was it six?" What I didn't learn was how to identify my real sins. Looking back, I don't remember ever disobeying my parents when I was that young. Oh, maybe my brothers and I would talk after we were told to be quiet and go to sleep, but that doesn't count right? What I needed to confess was my often unwillingness to share what I had with my brothers, sisters and playmates. I had some learning to do.
As a teenager in the 1960's I continued my lessons discovering that obedience or doing what I was told, was not always the "virtue" Sister said it was. In fact, life around me suggested that disobedience was often the true virtue. Those were the days when the Viet Nam war was playing out on the TV sets in our living rooms and civil rights leaders like Dr. Martin Luther King Jr. demonstrated how civil disobedience was an alternative to violent confrontation. I was learning, but still needed more, mainly how to identify and follow the one, true God.
Then in the 80's, I had to relearn obedience. I began to realize that if I wanted to survive I had to surrender, I had to admit defeat, let go of doing things my way, and start risking doing what I was told, i.e. letting go and letting God. This proved challenging but not impossible and like the widow Elijah commanded to feed him, I learned that God does work miracles when you heed His voice, often coming through characters like Elijah.
I'm not sure just when I did learn that lesson of sharing. No matter if I only have a little like the widow Elijah encounters, I still have to share. I do remember my Father's simple three-page will though, which stated humbly to "share and share alike". Wow! What a concept. Thanks Elijah, Dr. Martin Luther King Jr Sister Marie Angeline, Dad and all the great prophets. I'll keep trying to hear God's voice through your words.
Dan O'Donnell is a Passionist Partner and a longtime friend of the Passionists. He lives in Chicago.