Scripture: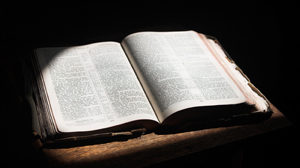 1 Kings 18:20-39
Matthew 5:17-19
Reflection:
The message was simple for Elijah the prophet.  There is Just One God, more powerful than any forces of this world, who is at work fashioning a New People of faith.  But Elijah was a lone voice against some 450 prophets aligned with as many alien gods.  Today's delightful story of how Elijah, with God's help, of course, totally vanquished his opposition must have been embellished and enjoyed at thousands of campfire gatherings in those ancient biblical days.
In today's Gospel selection from St. Matthew, Jesus associates himself with the same simple message of all those authentic prophets before him.  The God whom we worship is the same God, the Almighty One who is still busy building a nation of believers.   Our life with God is indeed a simple and straightforward affair.  Some people try to make religion very complicated.  For many, superstition and idolatry are not far away.  The idols today, as in the time of Elijah and in the time of Jesus are many.  But the call to simple fidelity is the same.
I am reminded of a hymn that has made its way into many of our parish Liturgical collections. "Simple Gifts" was written by Elder Joseph while he was at the Shaker community in Alfred, Maine in 1848. The song was largely unknown outside of Shaker communities until it became world famous thanks to its use in Aaron Copland's 's score for Martha Graham's ballet Appalachian Spring, first performed in 1944. These are the lyrics to his one-verse song:
'Tis the gift to be simple, 'tis the gift to be free,
'Tis the gift to come down where we ought to be,
And when we find ourselves in the place just right,
'Twill be in the valley of love and delight.
When true simplicity is gain'd,
To bow and to bend we shan't be asham'd,
To turn, turn will be our delight,
Till by turning, turning we come round right.
In the spirit of today's Scripture readings, we might listen to this hymn in our imaginations now and let it be the background music for the rest of this day.
Fr. Jim Strommer, C.P. is a member of the Provincial Council and resides in Citrus Heights, California.