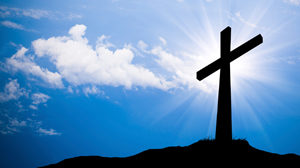 Scripture:
Wisdom 2:1a, 12-22
John 7:1-2, 10, 25-30
Reflection:
The Lord is close to the brokenhearted.
The readings that we have for the Mass today offers us glimpses into two minds. The first, from the Book of Wisdom, the mind of the evil doer. The second, from the Gospel according to John, the mind of Jesus, the Son of God. The contrasts could not have been greater. It is worth our while to just of deepen our mindfulness into these two very different points of view.
Maybe there was a time in our lives when we thought we were in control. We thought that we were worldly-wise. We cut corners and we were not struck by lightning. We were able to take advantage of those who wanted to do everything right, thinking that they were so dumb and we were so smart. Some of us even thought that we were superior to those who seemed weak or powerless. At the conclusion of this first reading, we are told: "they know not the hidden counsels of God; neither do they count on a recompense of holiness nor discern the innocent souls' reward." (Wisdom 2:22)
In the Gospel reading, we hear Jesus express his mind to the crowds that are following him. He knows who he is, he knows where he comes from and he knows why he has been sent by His Father. There is clarity in his mind, while there is confusion in the minds of the people who follow him.
Jesus knows well why God sent him: because God is close to the broken-hearted.
It seems to me that when our hearts get broken, we become more open to the healing touch of God. When our hearts get broken, we realize that we are no longer in control. When our hearts get broken, we long for someone to heal our broken hearts, to tell us that it will be alright, even when it doesn't feel alright just now. The power of God's Love is more powerful than the feelings hopelessness and unworthiness.
Lent is a time to get our act together. It is a time to set aside those naïve thoughts that are expressed in the first reading, thoughts of power and control and smugness. It is a time for us to have clarity of mind, like the mind of Jesus. It is a time to recognize when we are brokenhearted, even when we have lived in denial for a while.
There is no shame in being brokenhearted.
The Lord is close to the brokenhearted.
Fr. Clemente Barrón, C.P. is a member of Immaculate Conception Community in Chicago, Illinois.