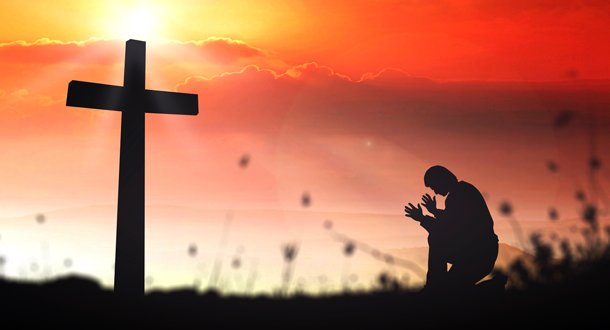 Scripture:
Reflection:
"Send forth your light and your fidelity; they shall lead me on
And bring me to your holy mountain, too your dwelling place." -Psalm 43:3
As a child attending Catholic elementary school, I was encouraged to give up something for Lent such as candy or going to the movies and then give that saved money to the poor. Of recent years, especially during the pandemic I have been paying more attention to the quality of my prayer life. This verse from today's Psalm is most poignant for me. What is my holy mountain, where is God's dwelling place for me? How often do we stop and reflect upon the meaning of prayer in our lives.
On December 16, 2020, Pope Francis in his weekly audience, shared that prayer reveals our common humanity. "We all need interiority: to retreat within a space and a time dedicated to our relationship with God." In prayer, God "takes us, blesses us, and gives us," to satisfy everyone's hunger. (America: Pope Francis on how prayer reveals our common humanity, December 16, 2020)
The one who prays is enabled to see Christ in all persons we meet, the poor, the elderly and those most in need. People of prayer need solitude and silence so as to better listen to God's speaking to us in the depts of our heart. Our human hearts search for prayer.
"The Church, in all of her members, has the mission to practice the prayer of intercession: to intercede for others". This is an important responsibility for parents, teachers and others in roles of responsibility. "The Catholic Catechism teaches us that our intercessory prayer, in communion with all the saints, participates in Christ's own prayer." (cf. No. 2635)
How would I rate the quality of my prayer life? How much time daily do I spend in prayer? Do I bring the needs of my family and the world to prayer? How might I improve my prayer life this Lent? Christ the Good Shepherd, assist me to improve my prayer life and be attentive to both my needs and the needs of others.
Carl Middleton is a theologian/ethicist and a member of the Passionist Family.