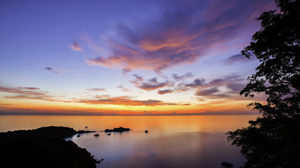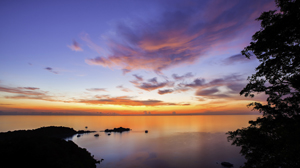 Scripture:
Daniel 13:1-9, 15-17, 19-30, 33-62 or 13:41c-62
John 8:1-11
Reflection:
The Woman Caught in Adultery
I know a man who threw stones at himself.  He was a merciless, legalistic judge.  But towards others, especially his wife and two young, rambunctious daughters, he was gentle and patient and loving.  He saw in them the face of Jesus, the face of love.  Not so when he looked in the mirror.  There he saw an ugly sinner whom no one, least of all himself, could forgive.  He saw a judge clutching stones.
One evening, he was invited to join RCIA students at a "Dry Mass," that is, not a celebration of the Sacrament, but rather an instructional version of it.  Fr. Pat Brennan, C.P., led the class that evening at Mater Dolorosa Retreat Center's chapel.  At one point, Fr. Pat shared the sad and tragic story of his older brother, a Marine, who was killed in the Vietnam War.  When we celebrate the Mass, he said, we enter into the eternal now.  "And at Communion I am as close to my brother as I can possibly be this side of heaven," he said.
Fr. Pat's reflection had a profound effect on the man who threw stones at himself because he remembered a man named David, whom he loved and missed, and still struggled with his death more than a year later.  "Now, every time at Mass," this man reflected, "I remember David and how he took me at face value, without pretense or judgment.  I still love him for it.  At Communion, I feel as close to David as I never had before since he died.  But more than that, for the first time, Jesus went from an idea of someone who hated me for my sins, to a real person who died for me and who loves me in spite of my failings."
In his letter to the Romans, Paul the Apostle tells us that "while we were yet sinners, Jesus died for us."  True judgment, true mercy, true love.
The last time this man who threw stones at himself looked in the mirror, a moment of grace happened.  The stone fell from his hand.  He stood alone with Jesus who said to him: "Neither do I condemn you.  Go and sin no more."
Deacon Manuel Valencia is on the staff at Mater Dolorosa Passionist Retreat Center, Sierra Madre, California.