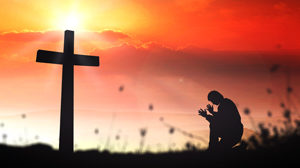 Scripture:
Reflection:
 Jesus' Health Care Program
Health care has been and continues to be a "hot topic" in many parts of the world…along with other major issues of compassion, justice, and care for the global community and our earth.  Today's Gospel selection from Luke tells the story of the Call of Levi / Matthew from his "customs post," and the subsequent complaints of scribes and Pharisees about Jesus' outreach to "tax collectors and sinners".  Jesus' response highlights a common human need:  health care…especially for sinners and their "heart disease".
Most likely many of us (including yours truly) have required special health care in recent weeks.  Perhaps it has been the flu-bug, or arthritis, or heart issues, or dental issues which have prompted us to seek out the help of medical professionals.  We in the United States are blessed with good health care resources (though not ideal, as various politicians have asserted) and our quality of life and life expectancy continues to improve.
The same holds true for our spiritual health.  Jesus comes to encourage repentance for us sinners…people who suffer with the sins of selfishness and pride and laziness and prejudice and hopelessness – which thus includes all of us.  Jesus calls Levi from the lucrative position of tax collector to the humble and prophetic vocation of disciple…following the great example of Jesus himself…the spiritual healer and Divine Physician.
This Lent we're encouraged to special experiences of prayer, penance, and sacrificial giving.  As people in need of spiritual healing, we come to Jesus and seek his gracious and generous help in our healing and growth.  And, as cooperative "patients", we're asked to follow the physician's orders to follow His example and embrace renewed lifestyles and spiritual "exercises", based on our Lenten prayer, penance, and sacrifices.
It's early in the Lenten season, and Jesus reaches out to us with the healing touch of his Word in the Scriptures and his Life in the Sacraments — especially the Sacraments of the Holy Eucharist and Reconciliation as enriched by our prayer, penance, and sacrificial giving.  We are called, as was Matthew to move beyond our old ways of being and doing, to embrace new lives of selflessness, generosity, and discipleship with Jesus and one another.  As Psalm 86 states, God is good and forgiving, abounding in kindness.  Healthy Christian life in the 21st Century is possible – and encouraged!  As did Matthew, may we say "yes" to Jesus the Divine Physician, and come to live renewed, healthy, Christ-like lives.

Fr. John Schork, C.P. is a member of the Passionist community in Chicago, Illinois.