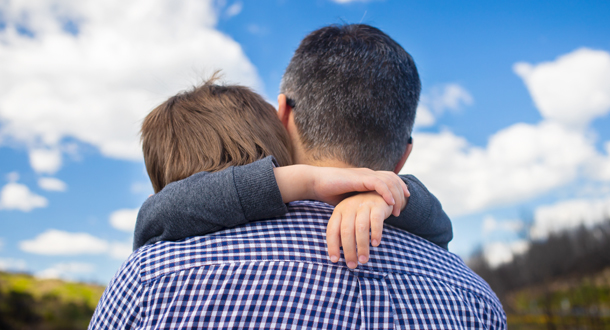 Scripture:
Esther C:12, 14-16, 23-25
Matthew 7:7-12
Reflection:
Knock and the door will be opened to you.
For everyone who asks, receives; and the one who seeks, finds;
and to the one who knocks, the door will be opened. -Matthew 7:7-8
"Knock, knock!"
"Who's there?"
"Dwayne."
"Dwayne who?"
"Dwayne the bathtub! I'm dwowning!"
Most of us are familiar with knock-knock jokes. They are a simple form of humor that plays with puns in the form of first names. But if you've spent much time around young children, you've probably noticed that they don't seem to get the form correct. For example, you might hear something like this:
"Knock, knock!"
"Who's there?"
"Apple."
"Apple who?"
"Apple on your head!"
followed by peals of laughter and delight at how clever they are. So what does this have to do with today's reading? Well, I think God like to play knock-knock jokes on us. But because our ways are not God's ways and our thoughts are not God's thoughts, they seem more like the children's version. Jesus tells us to knock and we will be answered. Often when I knock on God's door and ask for what I need, it seems there's no connection between the answer I'm given and what I asked for. It might go something like this:
"Knock, knock!"
"WHAT DO YOU NEED, CHILD?"
"Riches."
"THEN I WILL SEND YOU A SPECIAL NEEDS SON WHO WILL ADD NOTHING TO YOUR BANK ACCOUNT BUT FILL YOUR HEART TO OVERFLOWING."
You see, I think when I pray to God and ask for what I want, I'm way too specific on what the answer should look like. I need to let God answer my prayers in His own way. And I need to maintain an open heart, and a listening inner ear that is ready to recognize God in the reply. It's like the old story of the man who was caught in a flood. He was told to evacuate, but he refused, saying, "God will care for me." The waters continued to rise and his neighbors came by in a boat to rescue him, but he refused, saying, "God will care for me." Finally he had to get on the roof of the house and a helicopter came to his rescue, but he refused, saying, "God will care for me." He finally was swept away in the flood and was drowned (like Dwayne above). When he met God he said, "Lord, why didn't you answer my prayers and make the waters recede?" God replied, "I sent you help three times, but you refused each time."
My prayer for today is that I have the grace to hear God's answer to me as He intends it.

Along with working as an independent teacher, Talib Huff volunteers and works at Christ the King Retreat Center in Citrus Heights. You may contact him at [email protected].