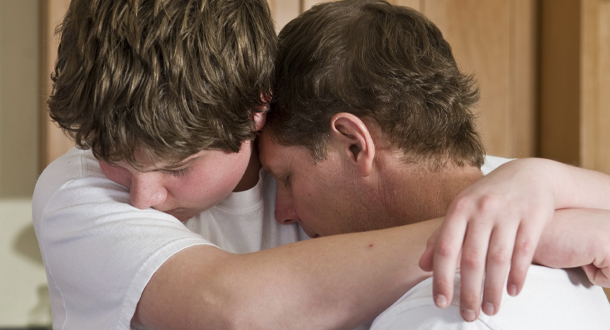 Scripture:
Ezekiel 18:21-28
Matthew 5, 20-26
Reflection:
Several years ago, while serving in Kentucky's House of Representatives, a memorial resolution honoring a former U.S. Senator came to us for a vote. The recently deceased United States senator had supported the Viet Nam war over four decades before.
Along with many, I thought the war in South East Asia was a tragic mistake. Instead of speaking against the resolution for the former senator, I decided to be respectful and simply not vote on it.
The representative seated next to me noticed my failure to vote and asked why I had not voted.
"He was one of the people responsible for the Viet Nam War," I explained.
The representative then asked a question that pierced my self-righteousness: "Don't you believe in forgiveness?"
Without hesitation I pushed the green button on my desk, indicating my casting aside the grudge I had not realized I was carrying.
Being reconciled to one another, Jesus instructs us, is absolutely essential if we want a relationship with a God whose mercy is boundless.
We all want to be god-like in our judgment of one another. "I'll show her!" "Who does he think he is?" "He hits you, you hit him harder."  "I'll never forget what she did!"
We learn these messages from early childhood and, if not checked by the Gospel message, we use them in business, among friends and neighbors and, worse of all, in our families.
Like my wise legislative seatmate, we can all use someone who pierces our wall of self-righteousness…someone who will remind us that we are to imitate God in extending mercy to all, even our worst enemies. That someone may be a trusted friend, confessor, spiritual director or spouse. But it ultimately comes down to examining our own consciences in our deep prayer time with Christ…and asking for forgiveness for ourselves.
Forgiving those who do us wrong not only frees us from the chains of wanting to settle a score, but, more importantly helps us understand our need for forgiveness from a loving God.

Jim Wayne is a board member of the Passionist Solidarity Network (PSN), and author of The Unfinished Man. He lives in Louisville, Kentucky.