Scripture: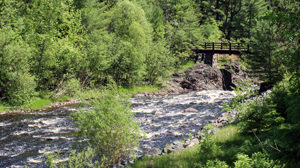 Reflection:
He dies a mere youth who reaches but a hundred years,
and he who fails of a hundred shall be thought accursed.
They shall live in the houses they build,
and eat the fruit of the vineyards they plant. Isaiah 65:20
Those are strange words as I go about my days burying many of my friends and family in their 50's 60's and 70's. Ok, a few have reached their 80's and 90's, but those are the exceptions, not the rule that Isaiah talks about in today's first reading. What am I doing wrong or is Isaiah just making wild claims to stretch my imagination?
At the 75th anniversary of the establishment of the "special" school where I taught and worked in some capacity or another for 40 plus years, I was signing my name at the reception after all the talks and formal ceremonies for the occasion when one young man in his 40's said: "I know that signature. It's on all the reading awards you gave me when I was a student here. My mother has saved every one of them. Mr. O'Donnell, you taught me to read!" Maybe Isaiah wasn't just dreaming. Maybe I can bring a little hope into this marvelous ever expanding world I find myself in. Thank you, Isaiah. I'm going to keep trying and doing my little bit to bring about that New Jerusalem you envisioned.
Dan O'Donnell is a Passionist Partner and a longtime friend of the Passionists.  He lives in Chicago.