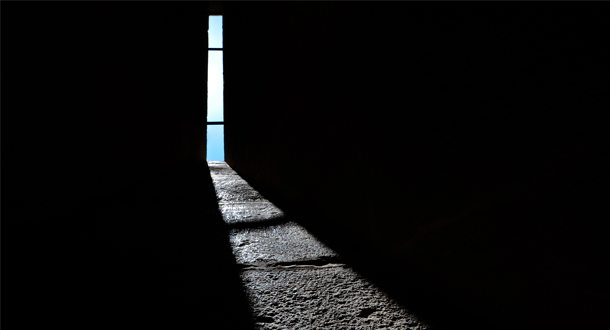 Scripture:
Deuteronomy 30:15-20
Luke 9:22-25
Reflection:
Eating lunch with a few regulars last week at the senior lunch program sponsored by the Lakeview Presbyterian Church, one of my fellow diners asked me what I was going to give up for Lent. I responded that I hadn't given it much thought at that point. Then another diner at the table, who knows me pretty well, said you already give up so much. There's nothing left for you to give up. That caught me off guard: "What are you talking about?" I asked. She said: "Well, you don't eat meat or sugar. You gave up your car and you really don't watch much television. What else is there?" LOL!
Thinking about that encounter later, I realized that what she saw me as giving up, I saw as a choosing life. I don't eat meat because I want to participate in a diet that can feed the whole world; I don't eat sugar because I feel much healthier when I don't… I have to admit though when I initially made these choices I really thought I'd be giving something up. Over time, I have learned differently.
I wonder if that is what Jesus means when he tells us in today's gospel selection: "For whoever wishes to save his life, will lose it, but whoever loses his life for my sake will save it." (LK 9:24) It's probably a stretch, but one that I can live with and feel good about. I don't believe I can say I'm willing to lose my life as Jesus suggests. I believe that by being willing to try to give up habits that once looked to be life giving, I open the possibility to discovering that they truly aren't. It's only after giving them up that I learn they were not life giving.
So it's Mardi Gras as I write this, better known as Fat Tuesday, and I still haven't decided what I should give up this Lent. Whatever I do decide, I'm sure it will lead to following Moses' exhortation to his Hebrew tribe: "…Choose life, then, that you and your descendants may live…(DT 30:19)

Dan O'Donnell is a Passionist Partner and a longtime friend of the Passionists.  He lives in Chicago.