Scripture:
Reflection:
How should we pray?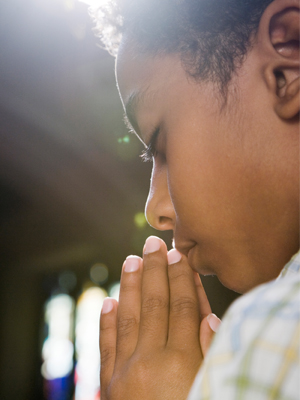 If you do not have the words, don't worry, the Holy Spirit will interpret them for you to the Father. What is in your heart is what is important. Hence, there is no wrong or right way to pray. Jesus left us an example of what should always be in our heart when we pray. We all speak with different words and different languages, but God knows the heart and He listens. Train your heart to always pray as Jesus taught us.
The Lord promises that the Word that comes from his mouth will be like the rain and snow that come down from the heavens: Our Father who art in heaven. God's fruitful Word gives bread to the one who eats: Give us this day our daily bread. God's Word shall do his will: Thy will be done. God's Word shall not return to him void: Thy Kingdom come. God's merciful Word changes our hearts: We forgive those who trespass against us. God's Word achieves its purpose: Deliver us from evil.
If you forgive the faults of others, your heavenly Father will forgive you yours. If you do not forgive others, neither will your Father forgive you."—Matthew 6:14-15
The above Scripture passage from today's Gospel reading is blunt and clear. "The measure with which you measure will be used to measure you" (Mt 7:2). Our eternal forgiveness and salvation depend upon whether or not we have forgiven those who have wronged us. Yet we are only human, and our sinful nature inherited from original sin makes forgiveness impossible from a human standpoint. Apart from Jesus, we can do nothing, particularly when choosing to forgive (Jn 15:5). Therefore, we must constantly beg the Lord for the grace to forgive "seventy times seven times" those who have harmed us (Mt 18:22).
Deacon Peter Smith serves at St. Mary's and Holy Family Parishes in Alabama. He is also the Athletic Director and Facility Manager at Holy Family Cristo Rey Catholic High School in Birmingham, Alabama, and a member of our Passionist Family.