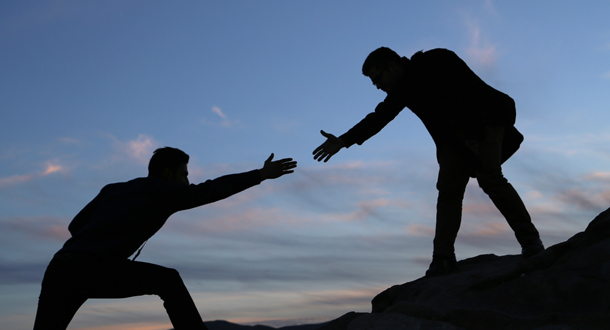 Scripture:
Jeremiah 18: 18-20
Matthew 20: 17-28
Reflection:
Service
My main reason for becoming a Deacon in the Catholic Church was to serve. I often wonder if it came down to me sacrificing my life for the Church, would I be willing to die? That is the ultimate sign of love. I cannot be 100% sure I would do that until the moment the situation is at hand. I pray that I could. In the Gospel, Matthew quotes Jesus as saying, "Such is the case with the Son of Man Who has come, not to be served by others, but to serve, to give His own life as a ransom for the many."—Matthew 20:28
Most people recognize they have an inner desire to serve others. Millions are serving the poor, the sick, children, the elderly, the homeless, etc. At Christmas time, many people are even more conscious of their need to serve. However, service has a tendency to get out of hand. It feels good to serve, but it also hurts to serve. For example, Jeremiah was not only unappreciated for his service to God's people, he was even "repaid with evil" (Jer 18:20).
After Jesus challenged His apostles to become servants, He called them to become the slaves of all, even to giving their lives for others (Mt 20:27-28). Thus, service for the Lord shifts from our choice to His leading, transitioning to a godly slavery and the cross of Calvary.
Therefore, although we have an inner desire to serve, we also have a strong inner desire not to serve, to limit service, to abort service before we have to suffer and die to ourselves.
Will you drink of the cup (Mt 20:22) of crucified service, and even to serve as a slave of the Lord? Will you let God's love crucify your flesh and selfishness? (see Gal 5:24) With Jesus, come to serve (Mt 20:28). Come to the cross.
Deacon Peter Smith serves at St. Mary's/Holy Family Parish in Alabama, is a retired Theology teacher from Holy Family Cristo Rey Catholic High School in Birmingham, a retired soldier from the US Air Force, and a member of our Passionist Family.