Scripture: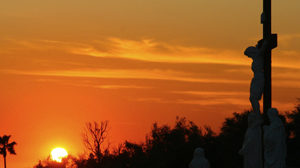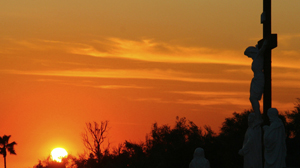 Acts 1:1-11
Ephesians 1:17-23
Mark 16:15-20
Reflection:
In a time of the year when we celebrate graduations and milestones, we can all think of a few pearls of wisdom we learned from our parents. Some lessons or words to live by that stuck with us throughout our lives. For me the lessons of hard work, integrity, helping others and treating others with respect, were strong messages from my childhood. I certainly haven't been perfect at them, but they have been guiding lights throughout my life that I believe are at the core of who I am.
In today's Gospel, I believe The Lord gives us one of His many pearls of wisdom, "remain in my love". He even tells us how and why. How? By keeping his commandments with an emphasis on loving one another. And, as if we need a reason beyond His asking us, He provides a reason why, that we might know His joy. This reading seems very tender to me, with The Lord telling us very specifically how much He loves us. It has taken on special meaning for me as we entered into 2015. Early in the year, when spending time in front of the Blessed Sacrament after confession, the words came to me in a very special and personal way…"remain in my love". Numerous times since, that phrase has manifested itself in my life, at interesting points, not the least of which is that my day to write the reflection lands on the day it is part of the Gospel. It has become a constant prayer for me ever since, "Lord help me to remain in your love". A few weeks back, while praying through John Paul 2's consecration to Jesus through Mary, he encourages the reader to listen to Jesus's soft voice in the depth of their heart that they might know what they need to do to "remain in His love". I know the answer to that, follow his commandments. But in prayer over the next week, that soft voice in my heart, clear as day, gave me more advice on how to "remain in His love". "Remain close to my Mother."
As we prepare for Ascension Sunday, it is good to remember The Lord did not leave us orphans. He did not leave us alone. He has given us himself in the Eucharist. He has sent the Holy Spirit. He has taught us to pray and given us so much instruction in the way He lived His life. And He has given us His blessed Mother, not in a general sense, but as with the apostle John at the foot of the cross, very specifically to each of us, all to help us to be faithful that we might, "Remain in His love".
Steve Walsh is a retreatant at Mater Dolorosa Retreat Center in Sierra Madre ,and a good friend of the Passionist Community.