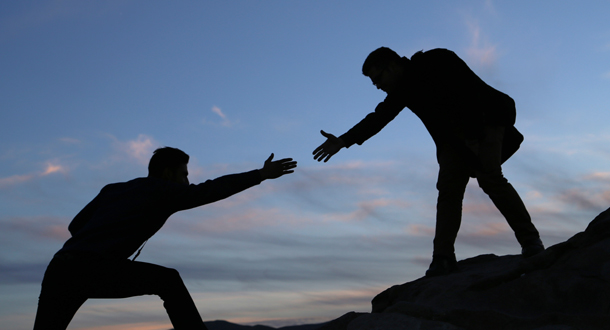 Scripture:
Reflection:
I have a good friend who reminisces how his kindergarten teacher gave him check marks (means needs work) next to "works well with others". He's in his 80's now and those checks still bother him.
At the Passionist Prep High School we learned how to study, how to pray, how to speak Latin… I think the most important skill we learned however, was how to get along with others. We spent two hours each day playing outside or on bad weather days in the gym. Father Director assigned daily chores and on Saturday afternoons more extensive tasks like, scrubbing the floors, working on the farm with Brother Bob (now Brother Bill), working with Brother Tom in the print shop or doing laundry with Brother Regis. All of these activities taught us how to work with others.
Today's first scripture reading from Acts tells how the early church worked together, women and men, Jews and Gentiles, traveling and speaking to whomever would listen, telling them the Good News of Jesus who is risen. They worked together, even when they thought someone might need a little more information or training to do the job correctly. It's almost like reading "Christianity for Kindergartners". Thank you St. Luke, for taking the time to record this part of our history. A part I need to remember and I believe, is so important for us in the 21st Century.
Dan O'Donnell is a Passionist Partner and a longtime friend of the Passionists. He lives in Chicago.