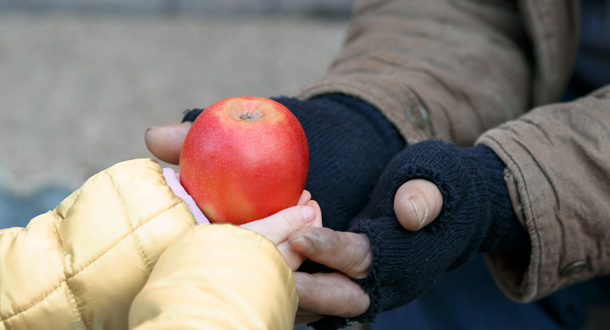 Scripture:
Reflection:
Whoever has seen me has seen the Father…
These final discourses in John's gospel focus not so much on what Jesus did, but on who Jesus is and what he does in and through us.  In some ways, these discourses are building a bridge between Him and faith.  In this passage, we hear the familiar words of God spoken to Moses "I am."  Jesus repeats three times "I am in the Father"… "I am in the Father" … "I am going to the Father."
 "Whoever believes in me with do greater works than me" … these are difficult words for the disciples – how can they do what Jesus has done, how can they do even greater things than Jesus has done?  Just show us….just show us!
Jesus is yet again, having to explain to the disciples…does he yet again have to explain to us?  Our challenge is the same as the disciples' challenge – to confront the world with the Word of God and bring people to faith.   The disciples knew Jesus – the Word – of God.  We too know the Word of God – are we willing to share it?  Are we willing to allow it to transform who we are so that what we manifest to the world is his Love – his way of being present to the other, his way of seeing the presence of God in others, in all of creation; his way of noticing the presence of God in every situation – the wonderful times and events and the painful times and events.  Jesus introduced his Father not so much with words, but with actions, with presence, with love.  Can we do the same so that God can work miracles through us?

Faith Offman is the Associate Director of Ministry at St. Paul of the Cross Passionist Retreat and Conference Center in Detroit, Michigan.