Scripture: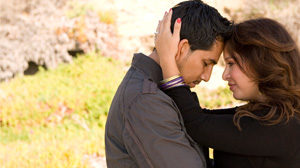 1 Peter 4:7-13
Mark 11:11-26
Reflection:
"Above all, let your love for one another be intense, because love covers a multitude of sins. Be hospitable to one another without complaining. As each one has received a gift, use it to serve one another as good stewards of God's varied grace." My new friend "Harriet" recently showed me how to use a gift to serve one another.
Harriet hugs people. She seeks out homeless individuals in the city of Louisville, asks them if they would like a hug, and if they say yes, she hugs them. She seeks out not just those who are at shelters, cleaned up and warm. She specifically looks for those who are not cleaned up, often sick, and not yet clear of the smells of city streets. Harriet is in her eighties, frail with age yet strong with love.
I heard Harriet speak about her ministry last week at a meeting of the Louisville Compassionate ElderCounsel. I, and all those present, were humbled by her wonderful ministry, so appreciated by the recipients of her hugs. One of them told her "No one wants to hug me. This means so much to me."
Harriet is a great model for seniors. We seniors tend to think we have nothing to offer once we are not able to minister to others in the ways we used to in the past. We sometimes forget that the source of our ministry comes from deep inside our relationship with God. We all have gifts. Harriet's gift comes from her experience of the meaning of a hug she received as a child. Now she uses the experience to express God's love to others.
Today would be a good day to reflect on our own gift. How do we share the gift we have received from our own experience of God's love in our life? As Passionists, how do we take the gift we experience at the foot of the Cross and serve others, no matter if we are ten years old or ninety?
Terry McDevitt, Ph.D. is a member of the Passionist Family in Louisville, Kentucky.