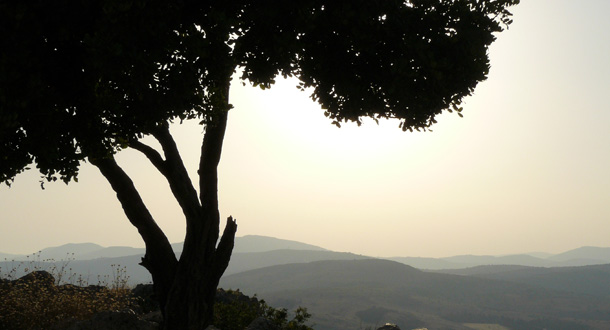 Scripture:
1 Peter 1:10 -16
Mark 10: 28 – 31
Reflection:
. . . be holy yourselves in every aspect of your conduct, for it is written, Be holy because I am holy. 1Peter 1:16
The readings today remind us that through our discipleship we are called to holiness. Holiness is about wholeness. It is about becoming the person that God created us to be through embracing who we are at the core of our being. Pope Francis' latest encyclical, Gaudete et Exsultate, "rejoice and be glad" is about holiness. He writes that the fruits of holiness are joy, perseverance, patience and meekness, a sense of humor, boldness and passion. And with these were are able to overcome those things in the world that lead us away from God and the spiritual life.
In recent days a friend of mine passed away unexpectedly. She was eighty-five but none the less she was working and carrying on with everyday tasks until about two weeks ago. She went peacefully in her sleep. God called her home and she did not hesitate. She was my "wisdom elder." I looked to her about how to live a holy life. She was kind, gentle, passionate about her work and life. She loved fishing and solitude and was certainly full of joy. She was naturally herself. She rejoiced at others accomplishments, big and small. She encouraged others in their endeavors. She made everyone feel like they were her best friend. She had a passion for her job, which was giving tours at a local Benedictine community, and shared with them her love of Christ and life. She had become what God created her to be and it come out of her so naturally. She was holy and true self. She was a disciple of Christ who new suffering and embraced that suffering knowing that Christ was helping her all the time.
Becoming holy takes a bit of work and sacrifice. It requires courage to make choices that are not what society tells us to choose. And there are so many rewards awaiting us after the work is completed. The Gospel for today is clear:
". . . there is no one who has given up house or brothers or sisters or mother or father or
children or lands for my sake and for the sake of the Gospel who will not receive a hundred
times more now in this present age . . ." Mark 10:29
Let us become holy because we know someone who is holy and because we desire to be that which God created us to be.

Linda Schork is a theology teacher at Saint Xavier High School in Louisville, Kentucky.