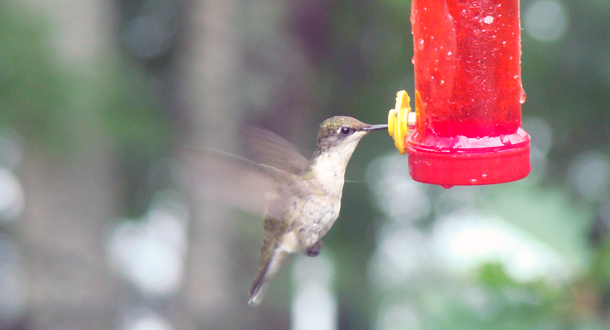 Scripture:
1 Corinthians 15:1-8
John 14:6-14
Reflection:
The heavens declare the glory of God.   -Psalm 19:1
It is amazing, isn't it, how beautiful and intricate our world is? And each plant, animal, vista and star gives us a glimpse into God's glory. There are 561 kinds of butterflies and 340 different species of hummingbirds which are only a portion of the nearly 10,000 different bird species! Let alone the 375,000 species of plants with more being discovered each year. Not only is there such variety, but the array of colors is mind-boggling.
Why would God go to all that trouble?
I think God delights in delighting us! We just need to take the time to let ourselves be delighted. Take a stroll in a field of wildflowers, listen to the stream nearby, let the sun warm you and open your heart to God's love poured out to you. If you can't get out, google pictures of all of God's creatures, flora and fauna, the far reaches of space, the depths of the ocean, and let the beauty of God's creation touch your heart.
Best of all, let Jesus show you the Father. Whenever we slow down and take the time to let God in, our hearts expand a little more, and we are more able to share that love with the world around us. God's creativity is best shown in each of us – no two of us are identical, and we are God's crowning creation. Let's open our eyes to see Him in each person we meet and to marvel in His creative genius today.
Janice Carleton and her husband Jim live in Bainbridge Island, Washington,  and partner with Passionist Fr. Cedric Pisegna in Fr. Cedric Ministries. She is the mother of 4 grown children and grandmother of 6. Janice also leads women's retreats and recently published her second book: God IS with Us. Visit Janice's website at http://www.janicecarleton.com/ or email her at [email protected].