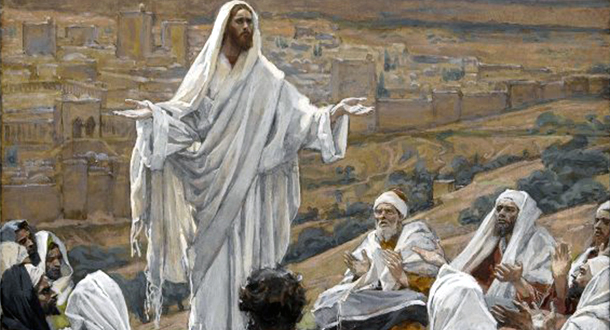 Scripture:
Reflection:
Jesus' Tender and Redeeming Love
Each year the fifty days after Easter are a kind of virtual retreat for me. You see, a long time ago when I was a student preparing for final vows with the Passionists, a classmate of mine and I made a thirty-day retreat at our Prayer Center in Hinsdale, Illinois. Our director, Fr. Jim, would reflect on these Easter-to-Pentecost readings, and while I don't remember any particular homily he gave, I do remember how soothing and prayerful and hopeful the experience was for me. Beginning with Jesus' appearances to his disciples that first week of Easter Octave, unfolding into the intense conversations with Nicodemus from the third chapter of John's Gospel, and, my favorite, the final discourse of Jesus — those final and very intimate words of Jesus' love shared with us, his disciples.
Perhaps that is why we hear in today's first reading, "Day after day the churches grew stronger in faith and increased in number." Amidst all the violence and jealousy and hurt of first century Palestine, the memory of Jesus' unconditional love was contagious. And maybe that is our call today as well. Amidst all the polarization and fear and rancorous words, I must ask myself, "How have I revealed Jesus' tender and redeeming love today?"
In an excerpt from the last testament of our founder, St. Paul of the Cross, we read, "Above all, I recommend most urgently the observance of that most holy admonition that Jesus Christ gave his disciples: In this shall all know that you are my disciples, if you have love for one another. Behold my dearest Brethren, what I desire with all the intensity of my poor heart, I give to you…"
"How have I revealed Jesus' tender and redeeming love today?"

Fr. Jack Conley, C.P. is a member of the Passionist Community at Christ the King in Citrus Heights, California.