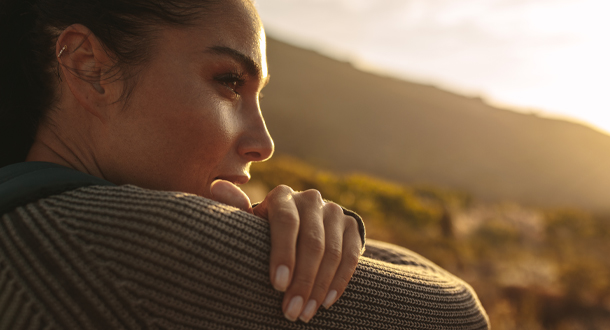 Scripture:
Revelation 11:4-12
Luke 20:27-40
Reflection:
A Voice from Heaven
There I was standing in the cave where John the Beloved heard "a voice from heaven". I recall being speechless and in awe and yet here I am still "hanging on His words" that He spoke to John.
We can find ourselves wondering about these "two witnesses" that biblical scholars believe represent the church, the martyrs, possibly Moses and Elijah, the Law and the Prophets, or maybe even Peter and Paul. But what does that mean to each of us? Can we say the same? Are we witnesses to the Truth? Do we remain constant in the presence of God? Can we remain steadfast when the enemy attacks mind, body, and soul? Do we give thanks and praise to God before, during, and after the trials? At the end will we too hear a voice, "Come up here"? I hope so.
There are many ways that the world attempts to have us question the "truth" or even convince us to try to water it down with new definitions and beliefs on marriage, family and most importantly our identity. We must stay steadfast and not be "lukewarm". Our relationship through worship and friendship with Christ must be authentic and founded in our Christian beliefs. Have I let other religions or world beliefs affect my prayer, my union with God?
Today we hear a truth of what is promised to the children of God. We are called to be a temple of the Holy Spirit and give testimony. These thoughts bring me to another place in Scripture where God speaks to the prophet, Isaiah about authentic worship and prayer. God asks, "What kind of house can you build for me; what is to be my resting place?"
Lori Kananen, LMC is a lay Pastoral Associate at Holy Name Passionist Retreat Center in Houston, Texas.