Scripture: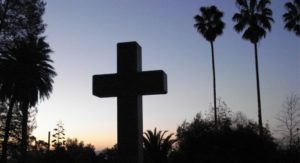 Reflection:
And he said, "See that you are not led astray. For many will come in my name, saying, 'I am he!' and, 'The time is at hand!' Do not go after them." Luke 21:8
Jesus tells us not to be led astray.  The word in the original Greek New Testament is planáō used some 46 times and means to (properly, cause to) roam (from safety, truth, or virtue).   In our secular society we do a lot of straying from Biblical truths.  In our arrogance we think we should redefine ancient truths like marriage and willful taking away life before it has a God given chance to be born.   It was well said by Shakespeare that "A fool thinks himself to be wise, but a wise man knows himself to be a fool."  "Do not go after them."
Pride is a confusing word today because it can take on a meaningful truth.  We are proud of our children, praising God for giving us such a wonderful gift.  We might well take great pleasure when God grants us the ability to do something beautiful.  But that greatest sin at the root of our straying is that arrogant attitude that nothing is true if I don't agree with it.
Jesus was not exaggerating when He says "many" will pit our puny minds against God's reveled word.  This was the primal sin of Adam. He thought with the help of the evil one that God did not want him to eat of the forbidden fruit because God didn't want him to become a god doing his own will.  "For God knows that in the day you eat from it your eyes will be opened and you will be like God, knowing good and evil." Genesis 3:5   Well, they ended up naked and ashamed leaving to their children an inheritance of evil and misery!

Fr. Bob Weiss, C.P. preaches Parish Missions and is a member of the Passionist Community in Louisville, Kentucky.