Scripture: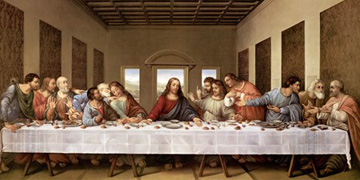 Revelation 22:1-7
Luke 21:34-36
Reflection:
Today is the last day of the Liturgical Year, and the readings selected for today's Mass certainly reflect this moment. The scriptures call us to be attentive, to stay awake, and to be prepared to see the Son of Man when he comes in judgment.
Images of the "end times" that fill the Book of Revelation bump up again to the call in the Advent readings tomorrow to prepare a place for the Lord in our hearts, homes, and communities. This juxtaposition of the final days with hope for a new day may have even more meaning for us today who look around anxiously at our world to see the seams of civil society coming a part. Discourse gives way to name-calling. "We" are becoming "us" versus "them." Community gives way to fear of those who look or pray or speak differently that we do.
Perhaps this transition to Advent comes at a purposeful time. We look around at all the divisions and ask, "What can bring us together? Where is our Savior?" No politician, no social policy, no national boundary can give us what we really need and deeply want.
We must believe that it is Jesus who heals and forgives. It is Jesus who calls us to community and service. It is He who welcomes the stranger and sits with sinners. We place our trust in Him and Him alone. We might well be feeling we are in the midst of the "end times" as expressed in scripture or in today's newspaper or newscast. But we are called now to move into Advent with hope to find the one who is the Prince of Peace, Emmanuel, God-with-Us, Jesus our Lord.

Robert Hotz is a consultant with American City Bureau, Inc. and is the Director of The Passion of Christ: The Love That Compels Campaign for Holy Cross Province.