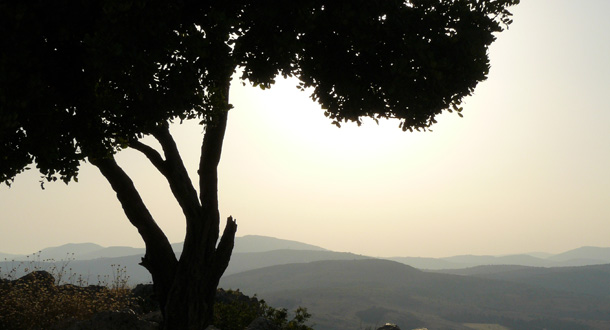 Scripture:
Reflection:
Radical Hope: The Advent Challenge
As we move into the spirit of Advent, today's Scripture passages invite us to enter this special season with radical hope: God's Love is greater than we can imagine, even in our wildest dreams! The challenges, the limitations of daily life are transformed by God's activity in ways both big and small.
Our first reading from Isaiah is "classic" in the prophetic tradition so fully witnessed by Isaiah himself. A budding shoot from a dead stump; the Spirit of God transforming life; God's involvement with the least / the last / the lost – all life is a gift from God to be both treasured and freely shared. With God, all things are possible…Life rises from the least likely sources…and we have reason to hope!
The Gospel passage from St. Luke invites us to be "the fly on the wall" as Jesus prays to His Father His heartfelt words of praise, gratitude, openness, service, Jesus then turns to his disciples and encouraged them to be generous and diligent in their discipleship…they were privileged to witness first-hand the Love and Life enfleshed in Jesus' every word and deed. They – and we – have reason to hope!
Today our world is challenged by repeated graphic experiences of violence, mistrust, bullying, poverty, prejudice, etc. – challenging our belief in God who is greater than we can imagine and who lovingly reaches out to us in daily life. This season of Advent serves to spark renewed hope in our lives that love triumphs over evil, that Jesus comes to share transforming love for all of creation. In Jesus, we have reason to hope…in our homes, our parishes, our cities, in our world.
The Advent season is young; society calls us to feverishly embrace the Christmas event "right now"…and skip the Advent opportunities for deepening our faith, bolstering our hope, and renewing our discipleship. May we join the Prophet Isaiah and those early disciples of Jesus in opening our eyes and our hearts to the Hope and Life shared in the person of Jesus. We pray that in Jesus justice shall flourish…and fullness of peace…forever! Come, Jesus.
Fr. John Schork, C.P. serves as the Province Vocation Director and also as Local Superior of the Passionist Community of Holy Name in Houston, Texas.