Scripture: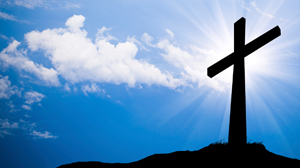 Philippians 3:3-8a
Luke 15:1-10
Reflection:
But what were once my assets I now through Christ Jesus count as loss. Philippians 3:7
On our journey to heaven, I think we all need to learn the detachment that Paul discovered. It may be easier in other cultures where people don't own as much as many Americans. But here in the states, a lot of us own homes, and many of us buy lots of things to fill up those homes. Even if you shop garage sales for those things so you aren't spending large sums of money, you are still filling your home with things that will then need to be taken care of.
I really do try to be detached from these things, but as I am now in the process of getting ready to move, I see just how much I still cling to them. I will put something in the sell or give away box, and later go back and retrieve it! We know all of these things will pass away, but they may remind us of a special time, or bring us joy by their beauty, or we simply bought them because we could and we had room for them. It does help to downsize, because by having less space, it's easier to live with less.
My point is that whether we're moving or not, it's good to regard our possessions to see if we can let them go. What takes first place in our hearts? What do we spend the most time doing? Two other translations of this verse use the words "liability" and "worthless" for the word "loss." The things of this world can actually keep us from being closer to God. Let's be sure we hold all things lightly so that we can serve God and help further His Kingdom here on earth.
Today's responsorial psalm helps us focus on God. May we seek Him above all else. Let us pray it together: "Sing to him, make music for him, recount all his wonders! Glory in his holy name, let the hearts that seek Yahweh rejoice! Seek Yahweh and his strength, tirelessly seek his presence! Remember the marvels he has done, his wonders, the judgements he has spoken." Psalm 105: 2-5

Janice Carleton and her husband Jim live in Portland, OR and partner with Passionist Fr. Cedric Pisegna in Fr. Cedric Ministries. She is the mother of 4 grown children and grandmother of 6. Janice also leads women's retreats and recently published her second book: God IS with Us. Visit Janice's website at http://www.janicecarleton.com/ or email her at [email protected].