Scripture: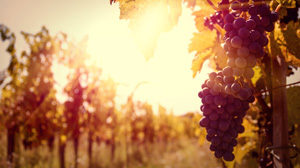 Romans 16:3-9, 16, 22-27
Luke 16:9-15
Reflection:
In grammar school I was taught by the Sisters of Providence and for high school, I attended the Passionist Minor Seminary. The members of these communities take a vow of poverty and were great witnesses to me on what a gift that vow can be. I had also heard from members of these communities today's gospel admonition, which explained at least in part, why they chose this life: "No servant can serve two masters. He will either hate one and love the other, or be devoted to one and despise the other. You cannot serve God and mammon." (Luke 16: 13) Having their great witness and hearing the gospel were not enough to change my heart. I had to experience this truth on my own.
Letting go of my car twenty plus years ago is a good example of my struggle with this simple truth. I bought that car, a new, '83 Cadillac Seville and spent much more for it than I should have because successful people in my business drove that kind of car. I wanted the image it exhibited. It worked for a time. People seemed impressed even mentioning how beautiful it was. Ten years later the time came when I realized that I was serving that car and not the other way around. It had to go. I called a friend of mine in the auto business and asked him to get rid of it for me. Finally it was gone. What remained however, were the phony thinking and the crazy contest for "personal prestige and big bank balances". That is taking much longer.
I'm still learning today to simplify my life, letting go of things I no longer need on my journey to god. It's not always easy and I'm a slow learner. God, I offer my life to you. Keep me from valuing anything over life with you, whatever that means giving up.
Dan O'Donnell is a Passionist Partner and a longtime friend of the Passionists.  He lives in Chicago.