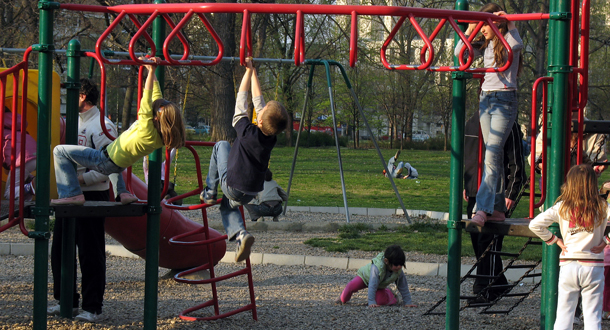 Scripture:
Ezra 18:25-28
Philippians 2:1-11
Matthew 21:28-32
Reflection:
Anyone who has raised, taught or just been around children can relate to today's readings. How often have we heard children cry, "It's just not fair!", or had them agree to a parent's request but not follow through? As tempting as it is to explore those behaviors for children or adults (!), they simply set the stage for the theme of today's readings: the blessings of conversion to God. Today's responsorial psalm, Psalm 24, ties together the readings with a simple meditation on spiritual conversion.
Your ways, O LORD, make known to me; teach me your paths, guide me in your truth and teach me, for you are God my savior.
Ezekiel assures the Israelites that by turning away from their sins they will live. The path for the Israelites was faithfulness to the Law. For us Christians we are commanded to love God and one another. We are sent teachers, such as John the Baptist, who will show us the way, but our hearts must be open to hear the message.
Remember that your compassion, O LORD, and your love are from of old. The sins of my youth and my frailties remember not; in your kindness remember me, because of your goodness, O LORD.
We are imperfect humans and likely to stumble along the path. When that happens, we cannot accuse God of being unfair simply because the path is too difficult. We must ask whether God is the problem or is it us! God is willing to forgive as long as we are trying. Jesus commended the tax collectors and prostitutes for opening their hearts to the Baptist's message, unlike the Scribes and Pharisees who heard John's message but closed off their hearts.
Good and upright is the LORD; thus he shows sinners the way. He guides the humble to justice, and teaches the humble his way.
St. Paul says to humbly regard others as more important than ourselves. How do we learn humility? Christ is our perfect model: humbling himself as human, not expecting to be treated as God, becoming obedient even unto death on the cross.
Jesus, you have shown us the path to conversion. Please grant us the grace to remain faithful to your ways.
Mike Owens is coordinator of the Passionist Alumni Association and a member of the Migration Commission of Holy Cross Province. He lives in Louisville, Kentucky.