Scripture: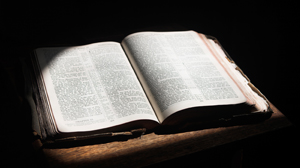 Reflection:
What a strange book, this Book of the Prophet Jonah.  It reads less like a "book" than like an extended parable, like satire.  Jonah appears less like a prophet than an anti-prophet.  And the story has no ending.  It dangles inconclusively.
Consequently, an important question is left unanswered.  What happened to Jonah? Did he finally understand what God was trying to teach him?  Did Jonah finally feel compassion for the Assyrians? Did he stubbornly hang on to his grudge, refusing to believe that God could possibly show grace to the brutal Ninevites?   Did Jonah go home, telling an incredible story to his people about how God can even forgive the worst of people, himself included? Or did he stay camped out on the outskirts of Nineveh, waiting and praying for the wrath of God? We have no idea.
The story remains open-ended.  And perhaps that is the author's purpose.  Instead of a neat and tidy ending where everyone lived happily ever after, the author may be reminding us that life is messy, and so are our feelings and emotions.
Perhaps the author of the Book of the Prophet Jonah is holding up a mirror and asking us: "Whom do you see?"
We all can think of people in our lives who have angered or hurt us. It isn't easy to forgive these individuals; there may even be a part of us that wishes them pain for what they have done. In our minds, this is justice.  David Sper, the author of "The Failure of Success: The Story of Jonah," gets even more real.  "Perhaps the people that inhabit our 'Nineveh', Sper writes, "are abortionists, homosexuals, political enemies, cultists, or an ethnic group we are uncomfortable with."
Ultimately, the thread that connects the strange episodes in the Book of Jonah is the mercy of God. "We see it in His pursuit and restoration of Jonah," Sper points out, as well as "His sparing of the sailors, and His miraculous salvation of Nineveh. Also in full view is the spiritual failure of Jonah …
who experienced mercy but gave none;
who received love but returned none;
who benefited from the patience of God but resented God for showing that same patience to Nineveh."
That thread also connects the Book of Jonah to today's Gospel reading, specifically in the moment when Jesus instructs us on how to live in imitation of his love. This is most clear when he prays, forgive us our sins for we ourselves forgive everyone in debt to us.
We are all debtors. The Father forgives our sins.  So too must we forgive those in debt to us.  Through our forgiveness of others, we imitate the mercy and compassion of God.
The story of Jonah this anti-prophet, this sullen, pouting prophet, reminds us that we are called on to emulate God's compassion and mercy. We shouldn't wag our finger in condemnation at Jonah.  We should look in the mirror and ask: Do we resemble Jonah at our worst, or can we be better than that?  Can we forgive as Christ has taught us?
Therein lies the ending to the story.

Deacon Manuel Valencia is on the staff at Mater Dolorosa Passionist Retreat Center, Sierra Madre, California.