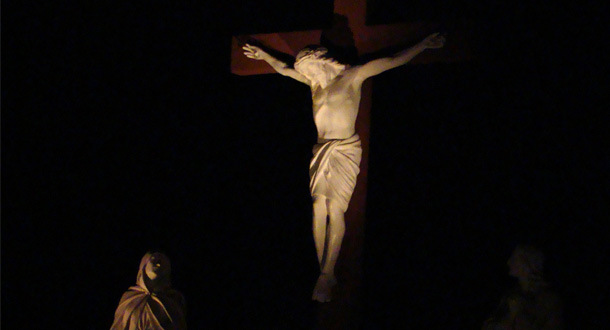 Scripture:
Reflection:
The Other Lord's Prayer
We are all familiar with the Lord's Prayer – the "Our Father" – in the Gospel of Matthew. His is the prayer we pray at Mass, in the Liturgy of the Hours, in the Rosary, and in so many other moments of worship.
There is, however, the other Lord's Prayer, a less familiar version. This is the prayer in the Gospel of Luke. The "Our Father" in his gospel is shorter, and quite frankly, not as memorable as Matthew's.
The two prayers do share similarities. As with Matthew's prayer, Luke's consists of praise and petition, and for the coming of God's kingdom, God's reign. Both are prayers of community. Both are eschatological prayers.
Luke's version, however, contains a significant difference. Where Matthew's gospel reads "Forgive our debts, as we forgive our debtors" (Mt 6:12 NAB), Luke employs clearer and more explicit language. "Forgive us our sins," the gospel strongly petitions, "for we ourselves forgive everyone in debt to us" (Lk 11:4 NAB).
Luke's prayer makes a powerful point. Just as Christ died in forgiveness of our sins, so too, are we to forgive others. Therein lies the Good News in the other Lord's Prayer. We who have been forgiven know first-hand the need for forgiveness. Pray like this, Jesus tells us.
Deacon Manuel Valencia is on the staff at Mater Dolorosa Passionist Retreat Center, Sierra Madre, California.