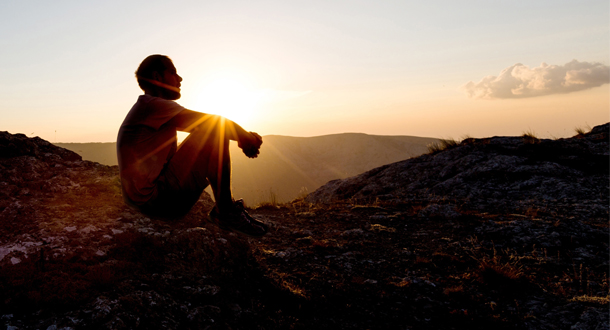 Scripture:
Reflection:
Once again Jesus is trying to teach his disciples (us) that God cherishes persistent prayer. "He will get up and give him whatever he needs because of his persistence. Jesus reminds us that we should pray every day, and every day, and every day and every day just as he did. What a compelling example he set for us.
But many complain that "God never hears nor answers my prayers." Don't we hear that frequently? That is unfortunately a self-indulgent attitude. The fact is that God's will is not the same as my will. God is God and I am who I am. God knows my needs far better that I do. Isn't the true power of persistent and daily prayer the transformation of my own will to make it more compatible with God's will? Only in that way can my prayers be answered.
We should also challenge the idea that God does not answer prayers, even in our own lives. Faith informs us that God consistently answers prayers; however, perhaps in ways that we do not understand or realize. Consider for example. the miracles that he performs in our lives every day. Do we pay attention to those miracles? Perhaps an encounter with an old friend who we have been thinking about lately; perhaps an unexpected delay in a meeting in Oakland, CA that prevented us from being on our scheduled return to a hotel on the Nimitz freeway which collapsed during the 1989 San Francisco earthquake; perhaps an unexpected call from an estranged child, as happened to my wife and myself yesterday; the list goes on and on. Those who appreciate those daily miracles understand that God is responding to their prayers every day, perhaps by answering a specific request, such as the cure of an illness or the healing of a relationship, or perhaps in ways that we don't expect but are nonetheless beneficial to us. Obviously, God isn't going to ring a bell every time he interacts with us in our daily lives. We must pay attention.
Should we not also await answers to our "persistent" prayers more patiently? It takes time for God to conform our wills to his; not because he cannot do so more quickly but perhaps because our own wills are more inflexible than we think they are.
So let us continue to pray persistently and patiently every day and every day and every day and every day. We know by faith that he will hear and answer "all" of our prayers: "ask and you will receive; seek and you shall find; knock and the door will be opened to you.'
Bill Berger has had a life-long relationship with the Passionist Family. Bill and his wife, Linda, are currently leaders of the Community of Passionist Partners (CPPs) in Houston,Texas.