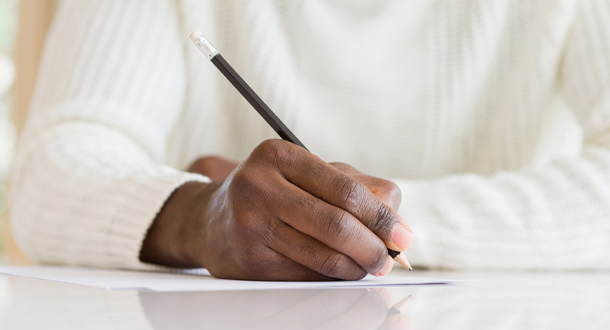 Scripture:
Reflection:
There is no better gift than to receive a card or letter letting us know that we made a difference in someone's life and blessed them in ways we likely would never have known. That is what Paul is up to in our first reading today. He is writing the church in Ephesus, letting them know that he is so edified by their faith and their love—so brought to joy—that he has "never stopped thanking God" for them and remembering them when he prays; indeed, Paul is so grateful that he tells them exactly what he prays for on their behalf.
First, Paul prays that God will give them the "wisdom and insight" to know God because if they know everything but don't know God, they don't know the one thing they really need to know for a good and meaningful life. Second, Paul asks that God enlighten them so that they grasp "the great hope" to which God not only has called them, but also wants for them: the unbroken joy and unsurpassable love that is found in everlasting communion with God and the saints. Third, Paul prays that they recognize the special gifts that God has entrusted to every member of the church at Ephesus. They should recognize and claim those gifts, and they should use them generously in serving others, whether in the church or in the wider community. Finally, when Paul urges them to embrace "the immeasurable power" of God that is at work in them, he's reminding them why they should never feel hopeless or defeated. They should be bold and courageous in their faith, in their love, and in all the good they do because no matter what life might throw at them, God is always with them and working through them; therefore, they can do far more than they ever imagine. Paul knows that is true because they have already done so for him.
Of course, since this letter to the Ephesians is in the New Testament it is also meant for us. This reading is Paul's gift to us too, Paul's love letter of thanksgiving. The best way for us to receive it is to take to heart everything Paul says.
Paul J. Wadell is Professor Emeritus of Theology and Religious Studies at St. Norbert College in De Pere, Wisconsin, and a member of the Passionist Family.