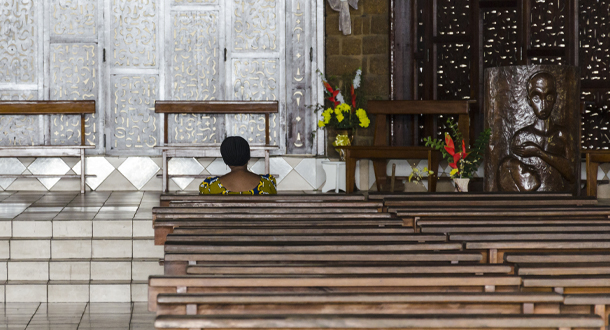 Scripture:
Reflection
Our gospel today zeroes in on the dangers of "limp religion," an approach to religion that is easy, reassuring, and even uplifting, but so focused on the trivial that it lacks the power to take us anywhere good. All limp religion can do is offer false consolation. No truth, no life, no salvation can be found there because limp religion is impotent when it comes to changing hearts and reconstructing lives.
The sparks begin to fly in today's gospel story when Jesus is invited to dinner by a man who, unbeknownst to himself, is about to have a very unsettling evening. The poor Pharisee feels the brunt of all of Jesus' chagrin for reducing religion to nothing more than intricate but lifeless practices like cleansing cups and polishing dishes. The Pharisee is so obsessed with custom and ritual that he is completely unaware that the cleansing and polishing that needs to take place is in the depths of a soul that greed has made decrepit. Jesus' point is that the outside looks fine, but something altogether different and dangerous is unfolding within. Nothing has come from all the ritual practices the Pharisee has performed so zealously for years. Nothing he has done religiously has had the slightest impact on his soul because he is still greedy and blind.
This gospel story is timely because it reminds us how easy it is to become experts at limp religion. We can "play" at religion that way, keeping all the rules and following all the regulations, but we don't grow, and we never change. When limp religion rules our lives, we become experts at standing still. But there is hope, and it comes in a surprising form. At the end of his blunt exchange with his dinner host, Jesus tells the Pharisee that if he gives what he has as alms, "all will be wiped clean for you." Apparently, a simple act of justice to the poor is enough to break the spell of limp religion and put us back on the path to life.
Paul J. Wadell is Professor Emeritus of Theology and Religious Studies at St. Norbert College in De Pere, Wisconsin, and a member of the Passionist Family.