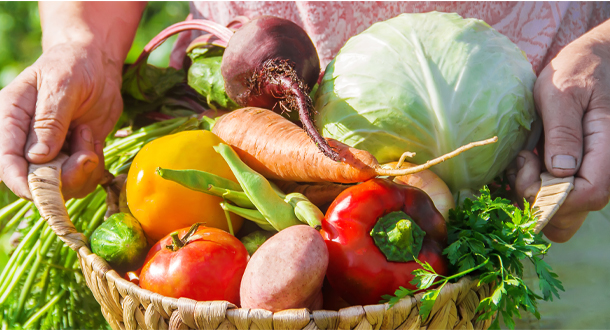 Scripture:
Reflection:
"…The harvest is abundant…I am sending you…into whatever household you enter, first say, Peace…"
I am not a big gardener, my parents did not have a flower or vegetable garden – there wasn't space nor time. Over the years I have begun to 'dabble' a bit with gardening – a few flowers and vegetables here and there. Self-taught along the way. Whenever I hear this Gospel, the harvest is abundant…I always think of squash – zucchini, spaghetti, acorn – once planted it leafs quickly, and you watch, and watch and watch – you don't see anything, then all of a sudden – you can't pick them fast enough!
The harvest is abundant…the world is ready… for the Good News of the Gospel! Words of hope, love, forgiveness…words that assure us that there is a way to live together, to trust that we are truly a connected people – brothers and sisters in Christ. The world is ready for the despair of today to be turned upside down – ready for transformation.
And God sends us! Those who have heard the Word, who have cultivated an intimate relationship with God, those who live in hope! God sends us to be his presence in the world – to preach with our person, our attitudes, our hopefulness, our very presence. God sends us! Whatever our message, whatever our actions, whatever our demeanor…we need to be sure that it is of God and not of us. We are vessels for God's peace to enter our world.
The world is ready, keep watching, look beneath the surface, lead with peace – you just may be surprised by the yield – you may need help harvesting – you may even be able to share the excess…
Faith Offman is the Associate Director of Ministry at St. Paul of the Cross Passionist Retreat and Conference Center in Detroit, Michigan.