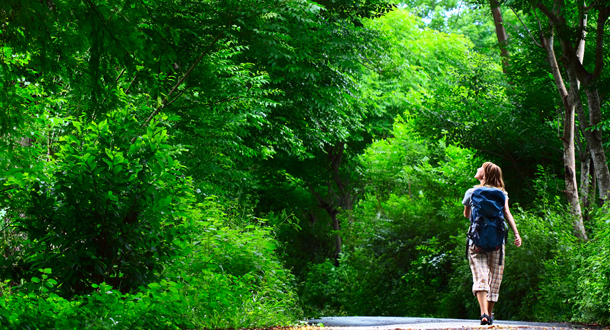 Scripture:
Ephesians 3:14-21
Luke 12:49-53
Reflection:
October 1966. Sunday morning sunlight streams in through the amber windowpanes high on the East wall of the Chapel, then spills down onto the tiles of the chapel floor between the phalanx of polished wooden pews. The back doors are blocked, open so the Autumn breeze is free to ripple up the aisle and softly dance the candle flames on the altar. It's just chilly enough to make us glad for the enveloping warmth of cassocks and surplices. Above the crucifix a soft light shadows Christ's face, deepening the image of His suffering. "May the passion of Jesus Christ be ever in our hearts."
The organ begins and the choir sings out it's joyous song of praise;
    "It is good to give thanks to the Lord.  
      To sing praise to His name on high.
      To proclaim His kindness at dawn,
      And His faithfulness throughout the night.
     With ten stringed instruments and lyre,
      With melody upon the harp…''  
The psalms and the Gospel today give rise to such dissonant visions; one of peace, praise and thanksgiving, the other a visceral reaction to the hellish contemporary visions Our Lord's words evoke .
            "I have come to set the earth on fire, and how I wish it were already
blazing!" 
Televised images of the cruel fires consuming the West Coast spring to mind. All that suffering as homes, small towns, and hundreds of thousands of acres of trees and wildlife refuge are sacrificed to the flames. It's almost as if Christ has truly returned and the earth is succumbing in flaring destruction. He speaks of a baptism which He must painfully endure, and assures us that He brings not peace, but division – father from son, mother from daughter.
The flames sweep through destroying what is present. New growth, in time, will follow in its path. Christ speaks of flames and His own suffering which must be passed through so the new growth of His kingdom arises to draw mankind to the love of God. Division, loss, death, destruction, all the sorrows of this life have purpose which we struggle to understand. "Lord I believe, help my disbelief". Help me to see beyond the glowing devastation and to trust in your love, making that leap into the darkness which is the very definition of faith.
Ray Alonzo is the father of three children, grandfather of two, and husband to Jan for 45 years. He is a USN Vietnam Veteran, and a 1969 graduate of Mother of Good Counsel Passionist Prep Seminary. Ray currently serves on the Passionist Alumni Council.