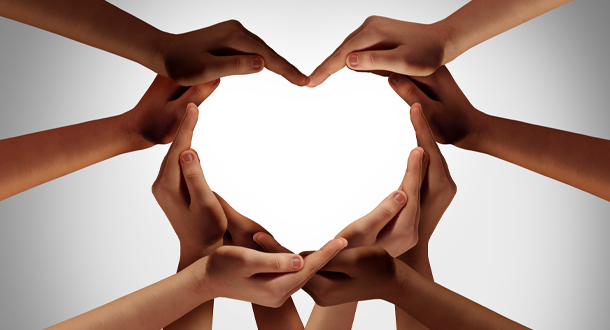 Scripture:
Isaiah 45:1, 4-6
1 Thessalonians 1:1-5b
Matthew 22:15-21
Reflection:
In our Gospel reading for Sunday (Matthew 22:15-21), the Pharisees, who have been trying to trap Jesus into saying something that would get Him into trouble, come up with a question they just know will work. They start out with some insincere flattery, and then ask Jesus, "Is it lawful to pay the census tax to Caesar or not?" It is an ingenious trap, because no matter how Jesus answers the question, somebody will get offended or angry, or take some action against Him.
But Jesus knows they are trying to trap Him. So, He doesn't really answer the question. Instead, He asks them to produce a coin that pays the tax, and asks them, "Whose image is this and whose inscription?" They reply, "Caesar's." And He replies, "Then repay to Caesar what belongs to Caesar and to God what belongs to God."
I think it is fair to say that throughout the centuries, Christians have grappled with Jesus' words. I think it is because Jesus seems to be challenging us to think about where our loyalties lie, or even ask the question from an old protest song, "Whose side are you on?"
In the U.S., and many other places, we uphold the value of loyalty to one's country. When we see servicemen and women or veterans, we often say, rightfully so, "Thank you for your service." Very often we see loyalty to our country and loyalty to God as almost the same thing.
But in these divided times, it seems to me that we are tempted to put so much a value on loyalty to our group, our "tribe," our political party or political leanings, even our ethnic group, or our church, that we demonize and dehumanize those who are "other." It's almost as if we define ourselves by those whom we put ourselves against. We see ourselves as righteous, while we see "them," (whoever they are) as the ones who are unrighteous and underserving of anything good. We know that throughout history there have been attempts at genocide, when this perspective is carried out to its logical and final conclusion. The question for us is does our loyalty to our group demand that we disregard God's commandment to love? If so, are we repaying to God what belongs to God?
In His encounter with the Canaanite woman, which we heard a couple of months ago (Matthew 15:21-28), Jesus demonstrates loyalty to the people of Israel: "I was sent only to the lost sheep of the house of Israel." But He did not let that desire to save His people stop Him from helping the woman who was not of the house of Israel.
It seems to me that loving as Jesus loves, even to the point of showing mercy, even to the point of loving one's enemies, is repaying to God what belongs to God. Just as Jesus continued to elude the traps the Pharisees laid for Him, may we avoid the traps of hatred and fear, and by God's grace, put our trust in the love that God has for us and the world and repay that love by loving others.
Fr. Phil Paxton, C.P., is the local superior of the Passionist Community in Birmingham, Alabama.