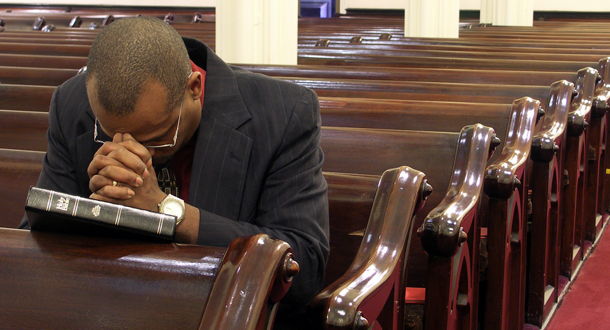 Scripture:
Reflection:
Saturday Vigil, St. Paul of the Cross
"Teacher, which is the great commandment in the Law?" He said to him, "'You shall love the Lord your God with all your heart, and with all your soul, and with all your mind." Matthew 22:37 St Paul of the cross when he was an old man was saying his rosary. Two young students passed by him and noticed he was saying his rosary. They came back two hours later and saw he was still saying his rosary. One of the students said: How many rosaries have you said? The old saint looked at his rosary and said: "I am still on my first Our Father!"
Paul could not get past "Our Father" without being wrapped in awe at the wonder of saying "Our father"! When it takes us two hours to say "father" to God we are getting a glimpse at the meaning loving God with "all of our hearts"! This year Passionists are celebrating the 300-year-old founding of our Congregation. Paul deeply understood the twofold love of God and neighbor on which his new institute must hinge. "On these two commandments depend the whole Law and the Prophets."
The Hebrew account in Deuteronomy 6 says we must love God "meod" (exceedingly)! Before Paul would preach on Sunday in a nearby church, he would spend the whole night in prayer before the sermon. What a wonderful way to love your neighbor! Like the Apostles he "devoted" himself "to prayer and to the ministry of the word." Acts 6:4 It was often his practice to go out with Scripture and pray for hours on Monte Argentario. He realized his love for God would not be "exceeding" if he failed to love the neighbor "as Christ has loved us."
To understand this deep love of Christ which possessed Paul we must understand his devotion to the sufferings of Jesus. "Greater love has no one than this, that one lay down his life for his friends." John 15:13 Paul was deeply driven to the most explosive moment of the Gospel! "Let these words sink into your ears; for the Son of Man is going to be delivered into the hands of men." Lk 9:43 I love these words of Paul: The world lives unmindful of the sufferings of Jesus which are the miracle of miracles of the love of God. We must arouse the world from its slumber. His Holy Spirit will teach us how."
Fr. Bob Weiss, C.P. preaches Parish Missions and is a member of the Passionist Community in Louisville, Kentucky.