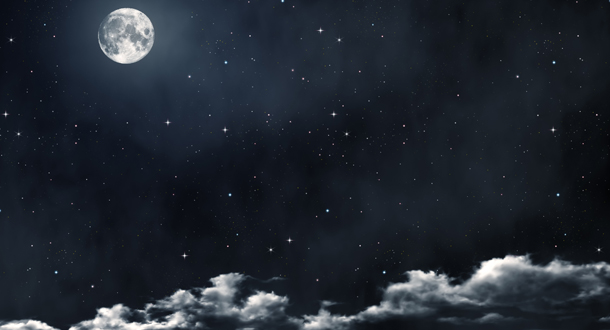 Scripture:
Job 9:1-12, 14-16
Luke 9:57-62
Reflection:
"He alone stretches out the heavens and treads upon the crests of the seas. He made the Bear and Orion, the Pleiades and the constellations of the south; He does great things past finding out, marvelous things beyond reckoning." Job 9: 8-10
Job is reminding us of God's greatness and that there is so much that we don't know or understand. We are such tiny things in the scheme of the whole universe! God can walk along the waves in the ocean; He flung the stars across the sky; He created the infinitely beautiful creatures in our world, and holds it all together so that we don't fly off into space as the earth turns. And He does even greater things that are way beyond our "finding out."
I love the stars and constellations and was shocked the first time I got to see the night sky at 7,000 feet elevation. I felt like I could reach out and touch them! Job 9:9 mentions one of my favorites – the Pleiades. The Pleiades are seven stars that are in a small tight cluster that looks very much like a tiny dipper. The best way to see this constellation though is to look away from it.
That can work when we don't understand a situation here on earth too. Maybe we are staring too hard at the problem. We need a little space, or we need to get a different perspective. We need to look away and look to God; surrender whatever it is – to really let go and wait on Him. To sit still and ask if we need to do anything differently, or just wait and trust.
We can't always see the stars, especially up here in the great Northwest. If you can't see the night sky where you live, go to a planetarium or look at images from the Hubble telescope on your computer and be dazzled! But even when we can't see the stars, they are always there. And even when we can't see God at work in our lives, He too is always there. Always. He made us little less than the angels and even though we are so tiny, we are His crowning creation and He loves us and cares for us beyond our imaginings. You can stake your life on it… and your afterlife!

Janice Carleton and her husband Jim live in Bainbridge Island, Washington,  and partner with Passionist Fr. Cedric Pisegna in Fr. Cedric Ministries. She is the mother of 4 grown children and grandmother of 6. Janice also leads women's retreats and recently published her second book: God IS with Us. Visit Janice's website at http://www.janicecarleton.com/ or email her at [email protected].