Scripture: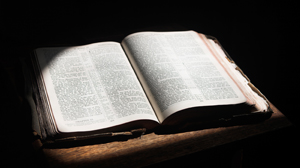 Wisdom 11:22-12:2
2 Thessalonians 1:11-2:2
Luke 19:1-10
Reflection:
Today we have a conversion story.  Zacchaeus, a tax collector and a wealthy man, is identified by the crowd as a sinner.  But he ends up proclaiming, "Half of my possessions I shall give to the poor, and if I have extorted anything from anyone I shall repay it four times over."  That's a major conversion from selfishness to generosity.
What made him change?  Jesus didn't work any miracle for Zacchaeus, didn't heal any illness or alleviate any hunger. All Jesus did was spend time with Zacchaeus, and that was enough to turn him around.
In his book, The Five Love Languages, author Gary Chapman identifies the giving of "quality time" to another as one of the five languages of love.  That is just what Jesus did.  He gave Zacchaeus genuine attention, affirmation and a non-judgmental attitude.  He listened to him and enjoyed his company.  He didn't give Zacchaeus food for his body.  In fact Zacchaeus fed Jesus.  Instead Jesus gave him nourishment for his spirit by a genuine loving attitude.
It was Benjamin Disraeli who said, "The greatest good you can do for another is not just share your riches, but to reveal to him his own."  If we take the time and make the effort to be truly present to another, we can watch a gold mine of goodness come pouring forth.

Fr. Alan Phillip, C.P. is a member of the Passionist Community at Mater Dolorosa Retreat Center, Sierra Madre, California.   anphillipcp.com/