Scripture: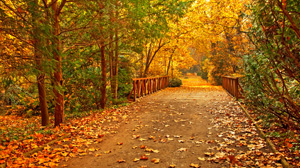 Philippians 2:1-4
Luke 14:12-14
Reflection:
12 He said to the man who had invited him, 13 "Invite the poor, the maimed, the lame, the blind."
The more and more I read, prayed, and meditated on today's Gospel, the more I've become convinced that there may not be a scripture better suited for a day like Halloween.  Sure, the case could be made for the raising of Lazarus from the dead (John 11:1-45) – a former corpse walking out of the tomb – but that's not what I'm talking about.
Historically, Halloween, contrary to the rumors calling it a pagan religious event, is actually a Christian celebration that's nearly 1,300 years old.  "Halloween" is a name that is simply a contraction of "All Hallows Eve" – the vigil of All Hallows Day – which we celebrate now as All Saints Day.  The word "Hallow," as a noun, is an old English word for saint. As a verb, it means to make something holy or to honor it as holy.  All Saints Day, November 1, is a Holy Day of Obligation (so be sure to get to mass!), and both the feast and the vigil have been celebrated since Pope Gregory III instituted them in the early eighth century.
On the eve of the Feast of All Saints, people will come to our doors in hoards, dressed as all kinds of things.  We'll see ghosts and sports-stars, goblins and politicians, witches and princesses, bumble bees and dinosaurs, giraffes and super-heroes.  Perhaps we'll see some dressed as holy women or men.  They knock, hoping for acceptance and some graciousness and sustenance.  And for what we give them, well, we really get nothing in return.
The Gospel today has Jesus instructing that we should invite everyone to the table.  Not just the wealthy or "perfect," but the poor and outcast, the undesirables.  Like us opening the door for people on All Hallows Eve, it doesn't make a difference who they are, what they've done, what they're wearing, or where they come from.  It just doesn't matter… we welcome them anyway, giving what we can, expecting nothing in return.
To me, this Gospel is all about welcoming the sinner.  I'm a sinner, and wow do I long to be invited.  With tomorrow being All Saints Day, I'm being hit in the head with the question, "Weren't the Saints actually sinners first?"
Who do we welcome to the table?  Who welcomes us?
Who doesn't?
All are welcome at the table of the Lord … even those with whom we may not want to dine.  Even you and I… saint or sinner – we're offered the best God has to offer.
Shouldn't we do the same?
Dear God, thank you for the invitation to dine at your table. Please grant us the grace to carry that invitation to those on the fringes, to open the door especially that person most in need of our love and acceptance.
Amen.

Paul Puccinelli is Director of Liturgy & Music at St. Rita Parish in Sierra Madre, California, and a member of the retreat team at Mater Dolorosa Passionist Retreat Center.