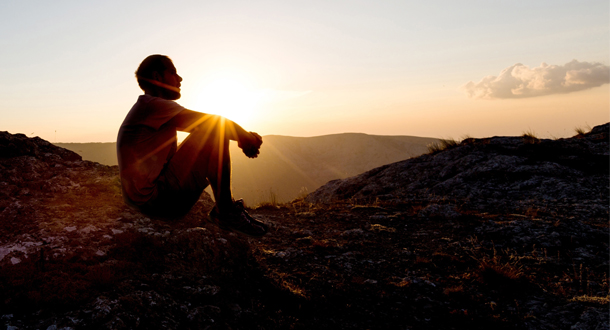 Scripture:
Galatians 2:1-2, 7-14
Luke 11:1-4
Reflection:
Watching contemporary news and sports it is becoming more common for TV commentators to respond to stories of loss or tragedy by saying, "Our thoughts and prayers are with you." It appears the pendulum is shifting and it is more acceptable and tolerable for people speaking in public on behalf of their broadcasting company to mention prayer in a generic sense.
After working in ministries of retreats and parishes I ask the simple question, What causes someone to come to prayer? Why pray?
Frequently prayer begins where people are up against their limitations and find themselves falling short. When there is little that we can do in the human realm we turn to God for assistance. Other times we turn to prayer when we just need something from God. Still another reason we pray is because it is a right and moral activity. We pray individually and we pray communally in the liturgical setting as gatherings of people attend services and receive sacramental graces. Yet prayer so often is a personal thing.
"Lord teach us to pray." Simon requests, in today's Gospel. How would you answer that if you were asked to teach someone to pray? I am glad Luke includes this text in his gospel. For it gives a sample of what prayer is or could be. Plus, to have it coming from the mouth of Jesus, how great is that! Ministerially, I have found teaching a person to pray beyond some of the basic elements is difficult. Prayer is different for each person. It is different for introverts than for extroverts. It is different for children than it is for adults. And hopefully our prayer changes as we age. When people engage in this conversation with me, I frequently ask them how their prayer has changed over the last ten to twenty-five years. If it really hasn't changed then I'm left wondering how much are they truly growing? I do believe our prayer styles and preferences change as we age and have more life experience to reflect upon.
Prayer shouldn't be something which is a lot of work. If prayer really is about spending time with God and we understand to even a small degree that God really cares about us, then prayer is about sitting in the presence of one who really loves you and cares about you. Good prayer should be something you look forward to, and you relish the experience and commitment of God's activity in your life.
This past week I reconnected with a friend I hadn't spoken to in over a year and a half. We mutually agreed to set aside our Friday night just to catch up. As the week progressed, I found myself looking forward to Friday night. And it was a wonderful, warm-hearted conversation. It was truly a joy filled time to reconnect. Throughout the following days I found myself relishing in the conversation. To me this is a great lesson in prayer. This was even the model St. Paul of the Cross used. As he would return from his missions to his home he would retreat in prayer and hold the people from his missions in prayer before the cross. These were people God brought into his life and he honored that gift and the sharing of faith.
As Luke shares with us this day, good prayer begins by acknowledging the holiness of God. May that holiness be found in your day today.
Fr. David Colhour, C.P. is the local superior of St. Vincent Strambi Community in Chicago, Illinois.