Scripture: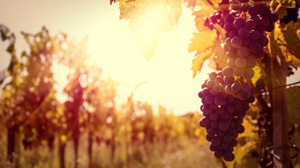 Isaiah 5:1-7
Philippians 4:6-9
Matthew 21:33-43
Reflection:
Living in Rome one sees many 'keystones' –   the central and crucial stone in arches and other weight supporting constructions. All the weight bears upon them and they are held in place by the load they bare, but in turn they hold and keep the surrounding stones in place (and thus each stone strengths the arch). Different from 'cornerstones' but not unrelated to 'cornerstones' in their function.
And indeed, in today's text, Jesus refers to himself as "the Cornerstone" (or foundation stone). Here this means not a stone in an arch, but the first stone set in the construction of a foundation, and according to our friends at Wikipedia, the cornerstone is vitally important since all other stones will be set in reference to this stone, thus determining the position of the entire structure.
So today's texts first orientate us to the central image of Jesus as the cornerstone for our lives and faith. We are not meant to take this image as a static one, we are not a mere institution, rather we are his living body in this world and we are established in and upon him. He is our foundation and the one who shows us the 'way' to live.
The other image we might note today is contained in the parable of the vineyard and its workers.
In story form, Jesus outlines God's care for us and the trust that God places in us. It is all gift. Viewing our lives through the lens of this parable enables us to see that God is the landowner, that it is God who does the planting, who protects the boundaries, who provides good water for the crop  and who watches over the vineyard (from the tower built for this purpose).
But the 'cornerstone' the 'key' to this whole project of God's goodness and unbounded generosity is us! We are entrusted with the 'vineyard'; we are placed in the coveted position as the trusted stewards of God. Our 'space', our vineyard, is no less than this beautiful world. To this commission we might add that we are also stewards in the sense of being a neighbour to those around us in life and of course we are entrusted with the care of our planet and of our own well-being.
A commentator on life in Palestine in the days of such vineyards noted that the time of harvest was a particularly fine time for families – the weather was pleasant for people, they tended to have less domestic duties and even lived outside their houses staying in the vineyard itself. In both their day of labour and in their times of recreation they could live a more relaxed life. They enjoyed the cooler climate, the communing with nature and the freedom to relax and rest after harvest work was over for the day.
Perhaps we see in this image of ancient life a glimpse of God's wish for us. To live closer to our earth, to be more relaxed and celebratory in each other's presence and to see the fruits of one's labour – these are 'Eden-like' images and provide a glimpse of the beauty of life under God's reign.
How different these images are to those attitudes of the stewards in the parable! As the story unfolds we see that these stewards are seduced by self-interest. In their selfishness they poison relationships and are violent and murderous in their quest to possess the vineyard! Ultimately their greed brings no gain or joy – only a dramatic failure; as the parable ends we see their lives come to an end – destroyed by their own selfishness.
Our life with God stands under God's grace, but we are always invited to make our contribution – to enter in the relationship with God and serve the world. We are given the vineyard, we are only asked to see that it produces good fruit.

Fr. Denis Travers, C.P., is a member of Holy Spirit Province, Australia.  He currently serves on the General Council and is stationed in Rome.