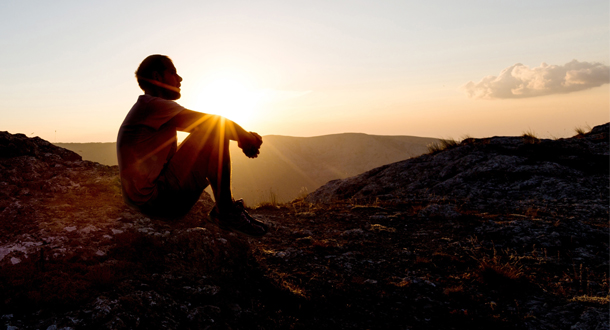 Scripture:
Galatians 3: 1-5
Luke 11: 15-26
Reflection:
Persistence in Prayer
Have you ever been worn down by someone consistently asking you for something? Today's Gospel is God's encouragement, and even His command, to be persistent. Jesus teaches us: "I tell you, even though he does not get up and take care of the man because of friendship, he will do so because of his persistence" (Lk 11:8). Most of the time when you give your children something, it is out of love, but sometimes, as today's parable says, it was not out of love, but only because of the person's persistence, which wore us down.
Our intercessory prayers and petitions are to be persistent, but not for the purpose of breaking down God so we get what we request. God is never worn down. He loves us so deeply. It is He Who tells us to ask, seek, knock (Mt 7:7). God is the One Who is persistent in loving us. He is the Parent we tried to be with our children. So, in trust and obedience, we persist in intercessory prayer. God is far from being weary of our prayer. He is more concerned with our faith, and that we would lose hope and stop praying.
Therefore, continue to ask, knock, seek, and persist, despite what seems to be no answer from the Lord. Never lose faith in God's desire to hear and answer our prayer (see Mt 6:6). Always rely on the grace of God, on the Holy Spirit, to help you in your time of need and to aid your weakness. In return, God always gives us the Holy Spirit who comes to aid our weakness.
Deacon Peter Smith serves at St. Mary's/Holy Family Parish in Alabama, a religion teacher at Holy Family Cristo Rey Catholic High School in Birmingham, and a member of our Passionist Family.