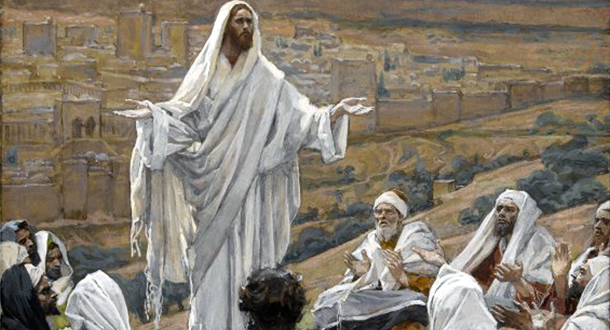 Scripture:
1 Corinthians 1:26-31
Matthew 25:14-30
Reflection:
The gospel reading for today is Jesus' parable of the talents from Matthew.  Like so many of Jesus' parables the story has a certain enigmatic quality.  We are all familiar with the basic story.  An apparently wealthy man goes on a journey and, before he leaves, he calls in his servants and entrusts them with his possessions, giving one five "talents," another two, and a third, one–"to each," the narrator observes, "according to his ability."
We know what happens next. The servants with five and two talents each, risks investing them, earning money for their master.  The servant entrusted with only one talent, plays it safe and goes and buries it, "out of fear" that he might fail his "demanding" master.  When the master does return, he praises the servants who used his money profitably while condemning the poor servant who had buried his portion and gained nothing.  He has his portion taken away and given to the one who had the most.  The parable concludes with a paradoxical saying: "For to everyone who has, more will be given and he will grow rich; but from the one who has not, even what he has will be taken away."
What are we to make of this strange story?  The reference to "talents" in the parable has inclined modern audiences to think of the fact that each of us are given certain "talents" or abilities and should use them well.  So the point of the parable becomes Jesus' encouragement to be aware of our own God-given abilities and to develop them.
This is a reasonable interpretation.  Yet the term "talent" used in the story refers to a very large sum of money, not human ability.  It is hard to calculate the worth of a "talent" in today's monetary terms.  The first century Jewish historian Josephus noted that the amount of an entire year's taxes levied by King Herod the Great was "10,000 talents"—so we are talking big money here.  The "talents" given to these servants in the story may have been equivalent to millions of dollars.
What if the "talents" spoken of by Jesus do not represent particular human gifts or abilities but something even more fundamental and more valuable—the capacity to love given to each of us by God.  More than once in the Gospels, Jesus refer to the paradox that those who seek to live fully have to risk giving their life away.  Those who are truly great must be the servant of all.  Those who seek to follow Jesus, have to sell everything and give to the poor.  To purchase the pearl of great price or the treasure hidden in the field, you must risk everything.  In Mark's Gospel Jesus speaks in a similar way: "The measure with which you measure will be measured out to you, and still more will be given to you" (Mark 4:24).
This parable, then, may speak of a very basic truth of utmost importance both for our own human development and for our lives as Christians.  We will be measured by our striving to reach beyond our own needs and hesitations in order to love and serve others.  Those who live turned in on themselves and who are concerned only about their own needs eventually lose everything.  As the parable observes, this call to love as Jesus loves is offered to all of us, "each according to his or her ability."
Fr. Donald Senior, C.P. is President Emeritus and Professor of New Testament at Catholic Theological Union.  He lives at the Passionist residence in the Hyde Park neighborhood of Chicago.