Scripture: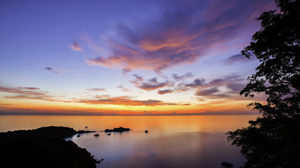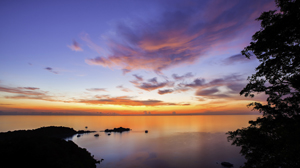 1 Timothy 1:15-17
Luke 6:43-49
Reflection:
From the time we were young, we were always taught to act toward others how we would want them to act toward us.  Even if those actions toward us are evil, we are taught to forgive as Jesus did.  As Timothy stated in today's reading, "Christ Jesus might display all his patience as an example for those who would come to believe in him for everlasting life."  Even the person with hatred in his heart can, in time, open his heart to accept the grace and goodness of the love Jesus has for us.
In the gospel, Jesus speaks of the goodness or evil in our hearts,  "every tree is known by its own fruit."  In the goodness of our hearts, we can be the source of goodness toward others.  But, if a person has only evil and hatred in their hearts, they are the source of evil and hatred toward others.   We see the goodness of the actions of others; we want to get to know them because of their goodness.  When we seek out the goodness in others is it our way of seeking Christ?
How is the foundation of our faith?  Is it strong enough to withstand any crisis or storm that seeks to shatter that faith, or will it be completely destroyed?  Can we allow ourselves to be enveloped in God's grace knowing that his love for us will ultimately save us?  Who in our lives do we need to forgive?
Claire Smith is the director of communications at Holy Cross Province Development Office in Park Ridge, Illinois.