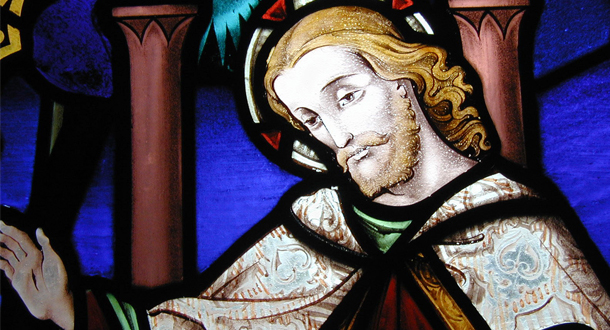 Scripture:
1 Corinthians 12:12-14, 27-31a
Luke 7:11-17
Reflection:
Our Gospel reading for today comes from the Gospel of St. Luke. The widow of Nain is a well-known story and the only story told in the four Gospels. Another reading of this Gospel highlights a pre-figuring story of Jesus' final moments on the Cross when he gives his mother to the Disciple, John (John 19:25-27). In this story, as he encounters this funeral service and feels immediate sorrow for the widow who has lost her only son. He gives the risen son to his mother. This is one of Luke's Gospel motifs, demonstrating the mercy and compassion of Jesus. This act heralds so much rejoicing in Israel as "God has visited his people." A great prophet is with the people (chapter 7:16). This phrase is no doubt an ancient ritual of expectation.  Imagine for a moment, when the people come to realize their blessing, God is among the people! And he still remains, even today.
As I reflected on this Gospel, I couldn't help but feel for Jesus, his compassion for people as he went around Galilee brought hope for the future of the Hebrew people. They were all well familiar with the stories of the expected Messiah, can you imagine the way news spread of his miracles and presence among them? Sadly, he desired to heal and teach the people that ended up getting Jesus crucified. Not for the first time, I am grateful for Jesus' love of the people. What a lonely life he must have experienced. His desire to love, heal and show mercy to all those whom he met. Two Thousand years later his life and spirit still inspire us.
In our first letter to the Corinthians, St. Paul touches on a theme of how the body works. A common theme in the ancient Mediterranean world. Order must be observed and respected for our future. We are the body of Christ and members of that body. We ALL count and make a difference and Jesus came to give us exactly this message.
On this feast of St. John Chrysostom may we be consoled in the sure hope of God's presence among us.
Jean Bowler is a retreatant at Mater Dolorosa Passionist Retreat Center in Sierra Madre, California, and a member of the Office of Mission Effectiveness Board of Holy Cross Province.