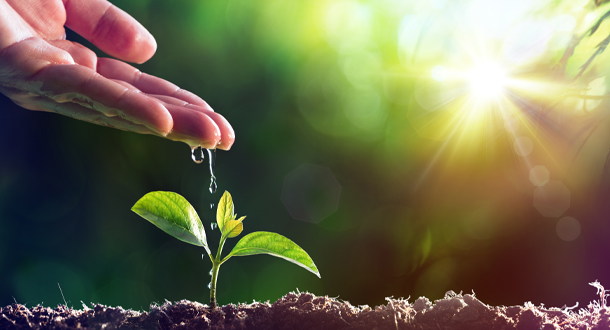 Scripture:
1 Corinthians 15:35-37, 42-49
Luke 8:4-15
Reflection:
If you want to know the secret to a good and happy life—a life you cannot possibly regret—today's gospel is for you. In the famous parable of the sower and the seed, Jesus reminds us that God's Word is planted in each of us. If we let that Word, that is Jesus, take root and grow within us, we will become the unique person God created us to be, and therefore know a life much better than anything we could ever imagine or fashion for ourselves. This suggests that who we are meant to become depends not so much on what we make of ourselves, but on what God makes of us when we allow God's Word to go to work within us, shaping us into the truly good and beautiful person God wants us to become. As Jesus says in today's gospel, our fundamental vocation is to let God's Word "yield grain a hundredfold" within us.
And yet, as this parable soberly reminds us, this doesn't always happen. Sometimes the seed of God's Word dies within us because we allow it to be snatched away from us. Other times we attend to it for a while, but then, misled by temptations, neglect the Word until it withers away within us. Or, as Jesus suggests, often the Word dies in our hearts because we are lured off course by a captivating desire for wealth and possessions, pleasures and comforts. But we should pray this never happens because to be cut off from the Word is to be cut off from life. It is truly to cease to exist no matter how healthy or wealthy or comfortable we might be.
Still, it's never too late to move from death back to life. God, the Sower, offers us his Word at every moment of our life. As this parable testifies, all we have to do is open our hearts to receive it.
Paul J. Wadell is Professor Emeritus of Theology and Religious Studies at St. Norbert College in De Pere, Wisconsin, and a member of the Passionist Family.