Scripture:
Reflection:
Shine
The Lord shines ever brighter in you.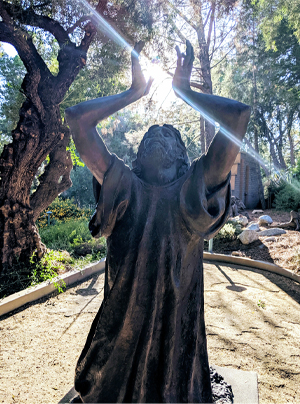 Your life is filled with the light of a beautiful heart…one that is touched by the grace of God's love.
Celebrating the special person He created in you. HAPPY, Blessed BIRTHDAY
I asked myself, am I living my life in such a way that I have placed my lamp "on a lampstand
so that those who enter may see"? Who do I know that "shine"?
In the past few years, my family would meet individuals that had graduated from Franciscan University of Steubenville. Every single one of them had a "joy" that just seemed to "shine" with authentic love for Christ. There is something happening there, besides people graduating with degrees. FUS is focused on their mission of forming "men and women to serve God and one another so they can be a transforming Christian presence in the world." This was one of the many reasons our two youngest chose to attend there. And perhaps moving forward we too can "shine" and think of everyday as a "birthday" a chance to be God's presence and celebrate with a new beginning – to begin again in love, action and deeds so that God indeed may be the one praised and glorified.
Lori Kananen, LMC, is a lay Pastoral Associate at Holy Name Passionist Retreat Center in Houston, Texas.