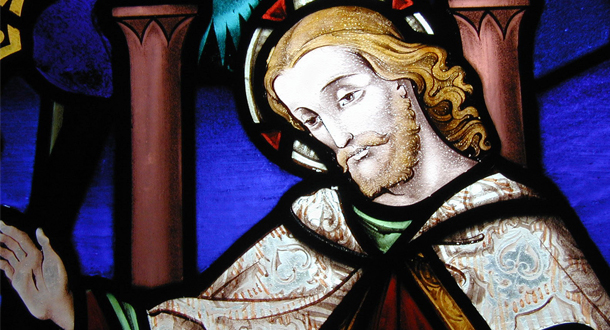 Scripture:
1 Thessalonians 4:13-18
Luke 4:16-30
Reflection:
What would it be like if the Holy Spirit influenced all my decisions, and the attitudes and values that lie behind my actions?
Would my life then be one that is in regular relationship to God, a relationship I could live within and through the community that surrounds me? Would I be motivated to reach out to the poor and oppressed, to try to lift burdens from people's shoulders – burdens that imprison them? Would I be such an example of joy in living for God that I might show others a way of life that has meaning and is orientated towards love above all – and thus be a light for them especially at those times when they seem lost and cannot find their own way forward?
Jesus certainly identified himself in this way to his townsfolk. In the passage from the prophet Isaiah, he recognises his own story. He affirms the truth that the prophet had also come to see in his life – that the Spirit of God can and does lead and guide us in all manner of ways. For Jesus it is so clear, this is his vocation, his way of being faithful to God to his very depths. "The Spirit of the Lord is upon me because he has anointed me to bring glad tidings to the poor. He has sent me to proclaim liberty to captives and recovery of sight to the blind, to let the oppressed go free, and to proclaim a year acceptable to the Lord". 
 Jesus shares this insight and revelation with those who have known him since childhood. He takes a risk and reveals something of his intimate self to those around him. Indeed Jesus may have hoped that his own townsfolk, of all groups, would understand and welcome his trusting disclosure.
And they do know him well indeed. Perhaps too well. They are full of expectation and for a moment, brief and fleeting as it turns out to be, they are moved and take pride in what Jesus shares with them. But while moved by the initial revelation and disclosure their hearts cannot stay open and receptive. Instead, they allow doubts to intrude and perhaps look for proof – signs similar to the ones they have heard done in places like Capernaum.
But when confronted by Jesus and the painful truth dawns on them that they are no better than other places, and no more accepting of a home town prophet than any other place or time in Israeli's history "Amen, I say to you, no prophet is accepted in his own native place" – their response is anger.
Strange how being confronted by a 'home truth' sometimes moves people to anger. They protect themselves from looking deeper and their defensive reaction is to remove the one who is naming their reality. So we see a group previously on the verge of joyfully accepting a new moment of revelation wherein a new prophet for the world is being commissioned by God's own Spirit, now turning against the very one whose word's had so transfixed them moments earlier! From admiration, their mood turns to anger and rejection!
It is hard to move from a mood of worship to that of a desire to kill. From the contemplation of God's word to attempting to murder the Word made flesh. Yet that is exactly what we observe.
Perhaps then the Word today offers us a moment to review and reflect on our lives. Let us invite the Spirit to be our constant guide and companion so that we too can live like Jesus. Let us listen to any truth that may challenge us with an open mind and true humility. Let us hold fast to our values so that we can stand aside from the crowd and from angry reactions that deny people justice or dignity.

Fr. Denis Travers, C.P., is a member of Holy Spirit Province, Australia.