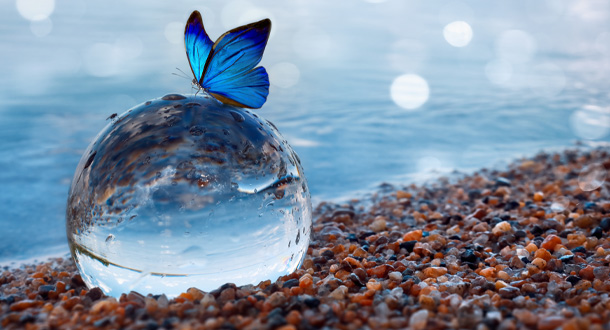 Scripture:
1 Corinthians 4:1-5
Luke 5:33-39
Reflection:
When we interact with loved ones, friends, neighbors, co-workers, and the media, we swim around in the sea of our own culture. We absorb the prevailing norms, values, and traditions of the culture in which we live. Like fish, we take the cultural sea for granted, and we feel comfortable fitting in with the expectations of those we love, those we live with, and those with whom we work. Today's Scripture readings warn us about getting too comfortable in our lives; we are asked to be ready to transcend our expectations of self, others, and our culture for the sake of the Gospel.
The first reading for today is part of a letter from St. Paul to the newly formed Christian community in Corinth. The community there had some practices and traditions that were not in keeping with a Christian lifestyle, and Paul challenges them to go against their own culture (and sometimes people they love) for the sake of a life in Christ. To encourage them, he shares his own attitude:
"It does not concern me in the least
that I be judged by you or any human tribunal;
I do not even pass judgment on myself;
I am not conscious of anything against me,
but I do not thereby stand acquitted;
the one who judges me is the Lord."  1 Corinthians 4:3-4
The founder of the Passionists, St. Paul of the Cross, also saw his relationship with God and being in harmony with God's will as the center of his life:
"Believe me, I live like an exile with no set place to live. My place and my repose is the most gentle will of my God. If God wants me here, I stay here. But if He wants me elsewhere, I will do His most holy will. As far as I can see, God wants me here for now, may He be blessed.~ St. Paul of the Cross
In today's Gospel, Jesus is questioned because his disciples do not follow traditional Jewish practices of fasting and prayer. He responds with two parables in which he tells us: to follow Him is to be ready to give up the familiar and the conventional for the new and lifegiving.
When and where am I counter-cultural for the sake of my relationship with Jesus and my living of Gospel values?
Patty Gillis is a retired Pastoral Minister. She served on the Board of Directors at St. Paul of the Cross Passionist Retreat and Conference Center in Detroit. She is currently a member of the Laudato Si Vision Fulfillment Team and the Passionist Solidarity Network.