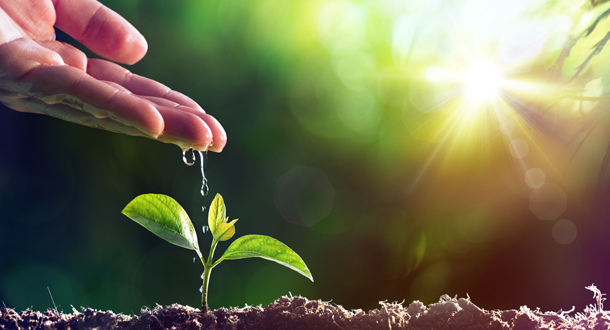 Scripture:
1 Corinthians 15:35-37, 42-49
Luke 8:4-15
Reflection:
In the gospel today, Luke tells us the "Parable of the Sower" (Luke 8:4-15). After telling the large crowd the parable, Jesus takes the time to explain to His questioning disciples, and us, the parable.  Jesus explains that the "the Seed is the Word of God." The seeds fall about and depending on where they fall the amount of fruit they bear differs.
I think it is easy to judge those who don't go to church or aren't Christian, or Catholic as one of the non-producing soils. Is it a little too easy to cast a stone or two toward others here? I think instead that we are all four of these soils, for me, sometimes in one day.
Some days when I sit in the morning to do morning prayer, I am fertile and the Lords word penetrates me. I am nourished and cannot help but share those graces that overflow from my heart.
Some days I start out really great and I allow the devil to "come and take away the word from my heart"
Some days I quickly dart through my prayer, receiving very much what I give to the Lord. That time quickly forgotten and trampled with my day.
Other days the whole prayer time is covered in distraction and thorns of the day.
Perhaps the gift of the parable today is to encourage us to all work towards being fertile soil. To be fertile soil more. To plan ahead, to cut the thorns, to tell Satan to 'get behind me' and to open our hearts to God and his miracle grow and watch the fruits grow and nourish those around us.
Today. To open our hearts to the Lord in a new way trusting his nourishment and his constant feeding.

Kate Mims is the Retreat Center Director at Holy Name Passionist Retreat Center in Houston, Texas.