Scripture: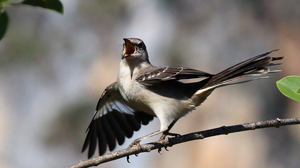 Isaiah 55:6-9
Philippians 1:20c-24, 27a
Matthew 20:1-16a
Reflection:
The Kindness of God
"Are you envious because I am good?"  "God is good" is a close translation of today's Gospel.  So many people are always talking about justice today that it makes one think we forget the incredible kindness of God.   About the last thing in the world we need is justice from God!  Some time ago I had my picture taken for my drivers' license.  I told the photographer: "do me justice young lady!"  Without a smile she answered: "You need mercy, not justice, old man!"
"The kingdom of heaven is like a landowner who went out at dawn to hire laborers for his vineyard."  Mt 20:1   If the men got a just recompense for their work of one hour, their families would have to go to bed hungry that night as they could not  live on a part of a full day's wage.   Thanks to the Lord who is literally "good" (agathos) in original inspired Greek text.  He gave them a full day's wage.
Justice has quite a different meaning in biblical terms than it does in modern American language. For moderns justice often means "you owe me something".   God owes nobody anything.   We are all total objects of His mercy.  We can't take one breath without His gift.   We are all workers in the last hour.  Perhaps that is why Jesus told us: "Truly I say to you, unless you are converted and become like children, you will not enter the kingdom of heaven. "Whoever then humbles himself as this child, he is the greatest in the kingdom of heaven."  Mt 18:3
A child earns little money, has little wisdom, and is very dependent on others!  He lives because of the care of others.   Is this not our relationship with God but more so?  The wonderful thing is that He cares deeply about us!   "For your Father knows what you need before you ask Him." Mt 6:8   God is good "so that you may be sons of your Father who is in heaven; for He causes His sun to rise on the evil and the good, and sends rain on the righteous and the unrighteous."  Mt 5:45
Outside of my window a Mockingbird was singing.  What an unbelievable creation of God!  Jesus used birds to draw attention to His Father's loving care of us all. "Look at the birds of the air, that they do not sow, nor reap nor gather into barns, and yet your heavenly Father feeds them. Are you not worth much more than they?"  Truly God is so very good!

Fr. Bob Weiss, C.P. preaches Parish Missions and is a member of the Passionist Community in Louisville, Kentucky.